Keeping your smile healthy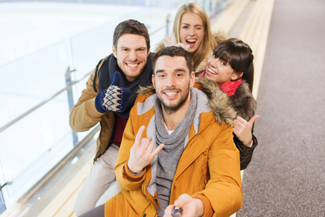 Here at Weybridge Orthodontics, we believe that it is our duty as an orthodontic practice to do all that we can to ensure that every one of our patients have teeth that are as healthy as they possibly can be. Whilst many people seek out cosmetic braces such as Incognito in Weybridge for cosmetically driven reasons, we also stress the health benefits that treatments of this nature can have – both mentally and physically. We understand, here at Weybridge Orthodontics, that for many people who have misaligned or crooked teeth it can be the cause of stress, embarrassment and a loss in self-esteem. For those who feel this way, we implore them to contact one of our discreet orthodontic specialists to see whether or not treatments such as Incognito in Weybridge could be the answer to improving their oral and social wellbeing.
What is Incognito in Weybridge?
Whilst more conventional methods of amending crooked teeth – such as metallic braces – have proven to be a tried-and-tested method of successfully straightening out a patient's teeth and improving their overall oral health, they are not famously praised for their impact on how patients look. This detrimental effect on the outward appearance of patients has led to many who could be benefitting from the healing aspects of the treatment putting off doing so. In response to this, here at Weybridge Orthodontics, we are happy to now offer patients a range of 'discreet' alternative treatments which can effectively realign a patient's smile, without them having to wear visible and image-altering braces for the length of treatment. One such treatment of this nature is Incognito, which can realign crooked or overlapping teeth in a way which leaves very little impact on how a patient looks when compared to conventional methodologies such as metallic braces.
How does Incognito work?
The Incognito method of amending overlapping or crooked teeth – also called 'lingual braces' – operates in a way which is relatively similar to conventional braces. The fundamental difference however is that the metallic brackets and wires which are connected to each individual tooth are placed at the back of the patient's teeth. As such, the braces are completely hidden from the front and the patient can enjoy life as normal – without attracting any attention or scrutiny. As you can imagine, the process of fixing a brace system to each individual tooth from within the interior of a patient's mouth is far more complex than with traditional braces. Therefore it initially requires that patients visit our practice here at Weybridge Orthodontics to have all the appropriate measurements taken to allow for one of our Incognito experts to create their unique braces.
How do I go about getting Incognito braces?
If you have teeth which are misaligned and are looking to amend this, but do not wish to put your outward appearance on the backburner for the time it takes to complete your treatment, then you ought to contact one of our discreet orthodontic experts here at Weybridge Orthodontics. In doing so, we can assess your dental wellbeing and formulate a uniquely tailored treatment plan which will ultimately provide you with a straighter and healthier looking smile – without affecting your appearance in the process.