Crooked teeth occur for many reasons, most of them genetic. Some crookedness can be caused by behaviour such as thumb sucking, however it is generally accepted that those with severely crooked teeth are just unfortunate, and will need to see an orthodontist, a dentist who specialises in the straightening of teeth and the alignment of the jaw. If you are looking for an orthodontist in Weybridge, then we would be a particularly viable option.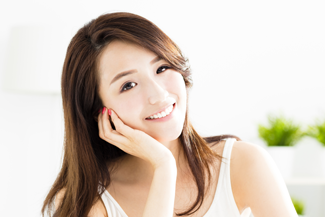 Our ethos
Our team is comprised of extremely experienced dentists and professionals, and we want to satisfy every single patient that comes through our door. This means that the patient is our number one priority, and your comfort and serenity while receiving treatment is of the utmost importance. Having said this, we also value progressive and modern treatments, and always keep abreast of the latest orthodontic treatments and news. If you would ever like to hear or read our values and ethos, then simply visit our website or give us a call, and we would be happy to answer any questions you might have.
Braces
The most effective way to fix crooked teeth is to use braces. If you are looking for an orthodontist in Weybridge who can fix crooked teeth, then you have come to the right place! At Weybridge Orthodontics we have a wide range of braces, each with specific advantages and disadvantages. If you are in for a consultation, then do not hesitate to ask your dentist for the full range of options, and they will be happy to help.
Fixed brace
These are probably the most well-known form of braces, and are most commonly seen amongst teenagers, whose teeth are being corrected as soon as they have erupted. Fixed braces are available for anyone, and still stand to this day as one of the most effective ways to straighten teeth, sometimes straightening teeth in a matter of months. However, many adults are averse to fixed braces simply due to the association that they have with being a teenager. Therefore, other, more discreet options are needed.
Invisalign
Invisalign is a popular form of treatment that utilises clear plastic braces to align the teeth. This treatment is popular, as they are extremely difficult to see once they are being worn, as the braces are completely transparent. While they are not quite as effective in some cases as fixed braces, their total anonymity means that they are extremely popular amongst adults. The braces need to be replaced every two weeks, which essentially substitutes the tightening that fixed braces use.
Invisalign braces are also fully removable, which makes them an ideal option. This means that you are free to eat and drink whatever you want, and not be restricted by the brace. The braces are effective if they are worn for over 20 hours a day, which means you are free to take them out whenever you like. If you are interested in Invisalign, and other orthodontics in Weybridge, then do not hesitate to give us a call.