Cosmetic dentistry is the practice of repairing one's teeth, and administering treatments in order to provide a better look to the teeth. This can be anything from braces to teeth whitening. Often, cosmetic dentistry can tie over into general dentistry and vice versa. This is because teeth that are performing their best look their best, and a healthy smile will look the most natural and appealing above all else. At Weybridge Orthodontics, we understand the importance of a smile, and consider all our patients to be our number one priority. Dentistry is about improving the quality of life, which means improving your smile and your general comfort with your own teeth.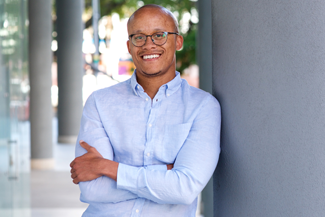 Fixed braces
Fixed braces are a common option for teenagers and are one of the most effective forms of treatment for your teeth to be realigned. Fixed braces work by bonding a join to each tooth, and passing through a metal wire, which is then periodically tightened, in order to pull the teeth into position. Fixed braces are also an option for adults whose teeth are severely crooked, and need drastic attention.
Invisalign
Many adults are not fond of the idea of fixed braces. Fixed braces can be uncomfortable, and are also associated with being a teenager, which for some professional adults may not be an option. Therefore, Invisalign offers a fantastic solution. If you are looking for Invisalign in Weybridge, then this is a treatment that we happily offer to many patients. It is a discreet option for those who might be concerned about their looks during dental treatment and will mean that they can undergo treatment without anyone knowing about it.
Invisalign works by using a series of plastic braces to gradually align the teeth into arrangement. Instead of fixed braces which work by tightening the wires, Invisalign works by simply replacing the brace with a new one every two weeks. This means that the brace is extremely simple and will be virtually invisible the entire time you are wearing it. If you are interested in getting Invisalign in Weybridge, then do not hesitate to contact us, and let us know of your situation.
Incognito
Incognito braces are another excellent option to choose. Incognito braces work a similar way to fixed braces, however, they are on the inside of the teeth. This means that you will be able to reap all the benefits of fixed braces, and yet remain discreet about your dental treatment. There are also no real strictures about eating or drinking, so you are free to live your life without any restrictions or concerns.
Weybridge Orthodontics
If you are considering fixed braces, Incognito, or Invisalign in Weybridge, then do not hesitate to contact us for a consultation. We understand that cosmetic options can seem overwhelming and sometimes unclear, so we are here to guide you through every step of the way. By listening to your concerns, and aspirations for your teeth, we will be able to use our skills making your dream smile into a reality.