The alignment of your teeth has an effect on your oral health as well as your appearance. A crooked smile can be difficult to keep clean. Bacteria can build up in the spaces your toothbrush has difficulty accessing, and this increases your chances of developing tooth decay and gum disease. A misaligned bite means extra strain for your jaw. At Weybridge Orthodontics, we provide contemporary, user-friendly solutions for people with tooth alignment issues in Weybridge. Orthodontics can enhance your smile and improve your oral health.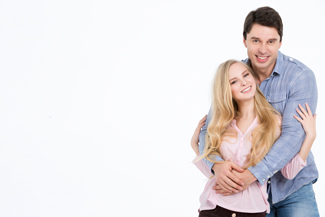 Choosing orthodontics in Weybridge
Making a small adjustment to your dental alignment can improve how you feel about your dental appearance. Major adjustments can be done using discreet and lightweight appliances. When you talk to us about orthodontics in Weybridge, we'll get to know how you'd like your teeth to look in the future. Then we can recommend the most appropriate way to achieve this.
Six Month Smiles is a good way to enhance the appearance of your most visible teeth, at the front of your mouth. Because it focuses on slight adjustments to a few teeth, this treatment often takes less time than other methods, hence its name.
Invisalign takes a longer time to achieve more significant dental repositioning. With this treatment, we'll create a series of transparent plastic aligners, precisely fitted to your teeth. You'll wear a set of these aligners for 7-10 days, before exchanging it for the next one. Each set is a different shape, which means your teeth are gently pressured into better positions. Their low-visibility construction saves you from potential embarrassment. Plus, you can take them out of your mouth when you want to brush your teeth or eat some food.
Traditional braces
If your teeth need fixed braces, we can use transparent or tooth-coloured wires and brackets to help your treatment stay discreet. Incognito is a type of brace that we attach to the backs of your teeth, which helps it to stay hidden from casual observers.
When you come to us for orthodontics in Weybridge, you'll experience a sensitive, efficient service. It takes some patience to have your teeth repositioned, but you'll enjoy the results for many years afterwards.