If you're hoping to improve the alignment of your teeth without undergoing the potential discomfort of wire-and-bracket braces, we have a convenient solution. Available now in Weybridge, Invisalign is a transparent plastic aligner, customised to your particular needs. At Weybridge Orthodontics, we have years of experience in delivering this contemporary solution.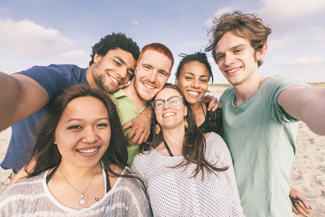 Meticulous planning
Our approach to this treatment is meticulous and methodical. It begins with an in-depth conversation at our dental practice in Weybridge. Invisalign is suitable for a variety of mild-to-moderate repositioning needs. Once we've established that it's the right way to achieve your desired improvements, we'll take some detailed images of your teeth.
Then, a dental laboratory will create a series of clear plastic aligners, based on your measurements. During treatment, you'll wear a set of these aligners for 7-10 days, before moving on to the following set in the series. Because each subsequent aligner has a slightly different shape, your teeth will slowly move into improved positions.
User-friendly experience
Wearing Invisalign in Weybridge is an experience of low-key comfort. The transparent plastic appliances are hardly noticeable to the casual observer. You'll avoid cosmetic worries during social events or customer interactions at work.
Because the aligners are not attached to your teeth, you can remove them when you need to eat a meal or use your toothbrush. This helps you to maintain a high standard of oral hygiene as treatment progresses.
During and after
The overall duration of Invisalign in Weybridge is typically 12-18 months. More complex adjustments will probably require a longer treatment time. After you stop wearing the aligners, you might need to wear a retainer while you sleep. This ensures your teeth get used to their new, improved positions.
So, you might need a certain amount of patience to get the full benefit of Invisalign in Weybridge. However, once it's done, you'll enjoy the benefits for many years afterwards. You'll have a smile with enhanced aesthetic appeal, and a reduced risk of gum disease and tooth decay. Your teeth will work more efficiently, and you can bite into food more effectively. All this will have been achieved with minimal fuss, due to the discreet and convenient nature of Invisalign in Weybridge.