Have you heard about the latest craze in adult orthodontics; invisible aligners?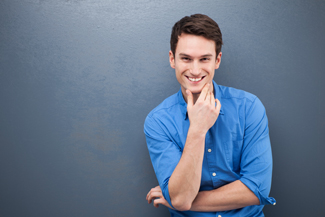 Discreet, effective and more affordable than many people realise, invisible aligners have ushered in a new era of dental realignment procedures and more people are able to have them than you may think!
At Weybridge Orthodontics, we are proud to be able to offer Invisalign Weybridge to our suitable patients and know all there is to know about this aligner.
Want to learn more about Invisalign Weybridge from us? Here are 5 top facts you may not know about it.
They aren't invisible
OK, so as they are called invisible aligners, it can be easy to assume that they are invisible.
And while we may be able to move teeth using invisible force fields in the future, for now, they are the closest thing we have! Invisalign Weybridge is made from clear plastic that is malleable but also firm. They slot over your teeth as a mouthguard does and as they are fitted precisely to your teeth, you can wear them with maximum discretion.
So, they are the closest thing yet to an invisible aligner that is used in dentistry.
They aren't for everyone
Yes, invisible aligners have come a long way concerning what kinds of orthodontic issues they can treat.
But sadly, they still aren't for everyone. If you have a more complex case of dental misalignment, need to have your molars moved or rotated, or if your upper and lower jaws don't mesh together, then invisible aligners may not be for you.
This is why it is so important to have trained dentists assess suitability for these aligners, if not they can at best do nothing to resolve a severe misalignment or, at worst, make it more complex.
They require specialist training to use
A dentist or orthodontist who uses invisible aligners will have needed to attend an additional training course to use them correctly.
And while all of our team at Weybridge Orthodontics who use this aligner have attended this course, it is important to be aware that when you are looking for a specialist to use this aligner that you should ask to see their qualifications for additional training.
They can't be bought online
If you have been online or have been watching TV, you will have undoubtedly seen one of the adverts offering to deliver custom-fitted aligners directly to your home.
While this may seem harmless, it can cause a myriad of dental issues; you don't have a professional to measure your teeth at the start and you will need supervision throughout the treatment to ensure it goes well. If you don't have this, it can be problematic for your teeth.
So, in short, you cannot buy effective invisible aligners online; come in and see our team instead!
They are extremely efficient!
And finally, but importantly, invisible aligners are extremely efficient at straightening teeth.
If used for the allocated 22 hours per day, and if you stay on top of your oral hygiene and dental check-ups, the result of this aligner will be a dazzling smile that you won't be able to stop showing off.