With Incognito braces there is no need to hide away your smile until the finished result. Incognito in Weybridge lets you maintain your appearance all the while you are receiving this teeth straightening treatment. This is a minimal hassle and low visibility teeth straightening treatment, hence the name, Incognito. If you lead a busy lifestyle but want to correct your smile and give your confidence a little boost, then forget about the hassles of traditional conspicuous fixed metal braces or removable aligners that you have to keep popping in and out. Incognito braces are a fixed brace system, which requires no extra work apart from your normal dental hygiene routine. They will be working all day and all night and only you and your dentist will know the hard work they are putting in.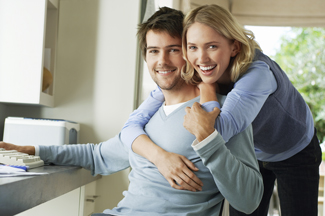 Plan ahead with modern technology
If you decide to choose Incognito braces in Weybridge, Weybridge Orthodontics will use 3D imaging technology to get a complete assessment of your teeth. Using this technology we can give you an idea of how the overall finished result will be and also predict a more accurate time frame for treatment. If you had teeth straightening as a child, then the time frame may be less than if you have never had anything done at all. A unique set of braces are then created for your treatment. Not only is this beneficial for your desired result, but also for the comfort of wearing your braces day in day out. The braces are fixed securely behind your teeth, making them completely hidden from view. Going Incognito in Weybridge means you can carry on with your day to day activities without feeling self-conscious.
That's not all
Initially you may find your new braces a little unusual but as you adjust you will find the additional benefits of Incognito braces are that there is minimal speech interference, next to no discomfort, and it is a quick and efficient teeth straightening treatment. Incognito are also an option for teenagers as well as adults, so hidden braces equate to no more teenage angst – at least not in the teeth department. So go on and try going Incognito in Weybridge. It can put a smile on your face.