Having crooked teeth affects more people than you know. Adult teeth can come through crooked or with gaps for more than one reason such as overcrowding or their jaw being too large or small for their teeth. Here at Weybridge Orthodontics we have a variety of straightening appliances, so you can find the one that suits you the most. We provide both treatments and advice surrounding orthodontics Weybridge, so if you feel as if you or your child could benefit from having their teeth straightened we recommend that you book a consultation appointment with one of our practitioners to discuss the treatments that are available to you. Not all appliances will be suitable, so having a consultation is absolutely necessary so your practitioner can assess the condition of your teeth.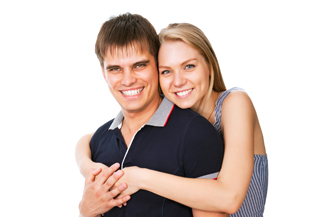 Are you looking for a discreet appliance?
Many adults refuse to get teeth straightening treatment because they worry about what their co-workers and friends will think of them wearing an appliance as an adult. That's why when adults come to speak to us about orthodontics Weybridge, we make sure they know about the discreet, barely noticeable appliances that we have. Both Invisalign and Incognito offer you a subtle way to straighten your teeth, but Invisalign is more suited to those people who have minor misalignment issues and a primary focus on straightening their front teeth, whilst Incognito appliances are capable of correcting more severe misalignment issues. The Incognito appliance attaches to the inner surfaces of your teeth so it is concealed from sight from everyone else and you can expect this treatment to take up to twenty-four months to complete. If you opt for Invisalign you can enjoy the perks of having a removable appliance and a shorter treatment time of up to twelve months. This treatment, unlike others, uses clear, plastic aligners to gradually move your teeth into their correct positions. The aligners are made of a thin plastic and fit comfortably over your own teeth, making it very difficult for people to spot that you are undergoing treatment.
Aftercare that's taken seriously
After you have found out more about orthodontics Weybridge you may want to take a moment to find out more about your future aftercare. Aftercare is vitally important if you want your teeth to stay in their nice, new straight positions. Once your treatment has ended, your practitioner will provide you with a retainer to wear.
A retainer is custom made for you out of a thin plastic and should be comfortable to wear. You must make sure that you are wearing it constantly for a seven day period after your treatment has ended, as this is when your teeth are most susceptible to moving back to their original crooked positions. After this you will only have to wear your retainer at night, but the length of time you will have to wear it for at night, will depend on your individual circumstances. A lot of people will have to continue to wear their retainer for several years after their treatment has ended, but this can be months in some cases as well.