Would you like to have straighter teeth? A simple question really, and one that many adults would probably answer 'yes' to. The question is, what is stopping you? For most people, it is the thought of having to wear unflattering and obtrusive braces on your teeth, and who could blame you? The good news is that now there is a way wear braces and to have straighter teeth without anyone other than you and your dentist knowing. Here at our practice in Weybridge, Incognito lingual braces are giving more adults a chance to have the smile of their dreams.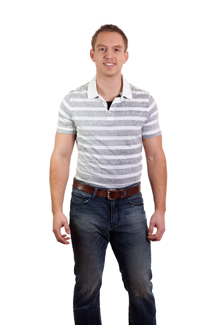 Although the Incognito system works on exactly the same principle as traditional braces, there is one major difference: they are fitted onto the backs of your teeth and not the fronts. The result is that the braces are both virtually undetectable and suitable for correcting a much wider range of orthodontic problems than other types of invisible braces. Incognito lingual braces are made using the latest 3D imaging technology, which is used to produce a system of fully custom-designed brackets and wires which are fitted to the backs of your teeth.
Effective, targeted and reliable results
At the start of your treatment we use our 3D imaging technology which will allow you to see how your teeth will look at the end of your treatment. In addition to the 3D imaging we make a thorough and detailed examination of your teeth and mouth. This includes taking a series of precise measurements to make sure that your custom-made braces fit correctly and are comfortable to wear. As with any orthodontic treatment, you may find that you are conscious of your braces for a while until you become accustomed to them.
Here at our practice in Weybridge, Incognito braces are proving to be a popular choice for many patients who are looking for a way to be able to enjoy having straight teeth while carrying on living their everyday life throughout the treatment. Incognito braces are ideal for adults, but are suitable for anyone, especially if your appearance is an important part of your working life.