Weybridge Orthodontics now runs from our new purpose-built premises which are located near Weybridge town centre. The practice has been given a bright modern look to make it a comfortable environment and welcoming place for our patients of all ages. We have free wi-fi available in our waiting rooms, as well as lift access for patients who are unable to use the stairs. Our new practice has six dedicated orthodontic surgeries and the latest equipment and many local dentists regularly recommend us to their patients.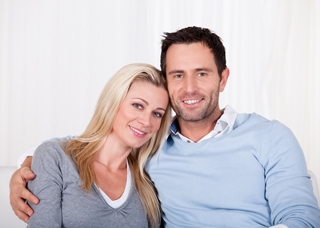 We are one of the largest orthodontic practices in South East England with a team of four orthodontists, three of whom are specialist orthodontists, and one is also a consultant orthodontist. Principle orthodontist  Dr James Stubbs has built up a highly skilled and well trained team of orthodontists, supported by orthodontic therapists, orthodontic nurses, treatment co-ordinators and skilled receptionists. All members of the team undertake regular training and work together to ensure that you receive the highest standards of treatment and service. James believes that every member of the team, including the receptionists have a good understanding of orthodontic procedures so they are able to give patients the correct information when they contact the practice.
We love creating smiles in Weybridge
Many of our patients are children, this is because many children need their teeth straightened; over 200 000 children and teenagers are fitted with braces in the UK each year. Your dentist may advise you to bring your child for an orthodontic evaluation when they still have most of their baby teeth. This allows us to schedule the start of their orthodontic treatment at the optimal time to achieve the best results, normally this will be between the ages of 9 and 14 when their adult teeth have started to come through.
In certain cases we may start with an earlier treatment, especially if your child is affecting the growth of their teeth by sucking their thumb or has a problem with their bite. Over the past 15 years we have treated more than 21,000 patients, and we are looking forward to treating many more in people in need of orthodontics in Weybridge in the coming years.