Invisalign Weybridge, available at our reputable dental practice, Weybridge Orthodontics, is a world-renowned orthodontic system that is so simple to use, that alone is hard to believe. And yet, patients can inadvertently put their treatment plans at risk when they fail to adhere to ALL of our strict guidelines.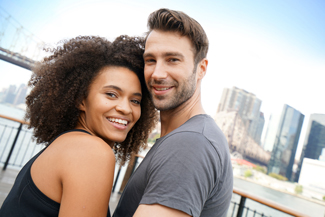 The simplicity of Invisalign Weybridge and the incredible convenience it affords is just part of what drives this popular teeth straightening system's success. Patient's do also look forward to other features and benefits uncommon to the world of orthodontics: invisibility, comfort, less need for personal sacrifices, freedom to eat favourite foods and no back-breaking work brushing and flossing teeth. ALL of this is bound and set in a set of custom-made aligner-like trays. Simply remarkable.
How can a patient begin to reap all the above rewards and targeted orthodontic results? It's simple – consistency and commitment to your orthodontic goals. But this may prove harder in practice.
Understanding the exact role a patient plays in his or her orthodontic path with Invisalign Weybridge is perhaps the very first step that needs to be understood to manage this process easily.
Don't ignore the how-to-use Invisalign tips
On the list of non-negotiable instructions to wearing Invisalign aligners are:
Minimum daily wear time of 22 hours
It is understandable why patients give more air time to the fact that these teeth straightening tools are removable but not enough attention to the minimum daily wear time. The removable feature is part and parcel of the system's core design.
It is the nature of how things work that the aligners need to be worn to produce the desired effects. Therefore, the removable feature comes into effect at certain times in the day. These cover mealtimes and at-home oral health maintenance but they should not be extended outside of the two hours permissible (the odd patient here and there may find that they are allowed a little extra time).
Follow the set replacement schedule
Each patient will be equipped with a schedule to refer to as well as several aligner trays to wear over a specified period that runs the course of the treatment plan. The schedule will outline how long each tray will need to be worn and when to replace it with the tray next in line. Each tray is precisely measured to produce exact movements in tooth alignments.
Keep the teeth and gums exceptionally clean. If dental decay sets in, then this has the potential to ruin the orthodontic treatment plan. In the same breath, aligner trays should be kept clean and safe and we can provide more guidelines on how to do this. If the trays become warped or damaged, they must be replaced with new trays to not jeopardise the treatment any longer than is necessary.
All of us here at Weybridge Orthodontics look forward to helping you achieve a smile that you can feel confident in, allowing you to live a highly rewarding life. So, why not make that call today to schedule an appointment with us?