At Weybridge Orthodontics, we are always on the lookout for orthodontic solutions to help patients attain a notable array of goals. On this sterling list of orthodontic appliances are discreet and comfortable braces like Incognito Weybridge. This relatively new introduction to the orthodontic shelf follows other similar teeth straightening appliances that distinguish themselves by offering a level of comfort and convenience that was never seen before in orthodontics.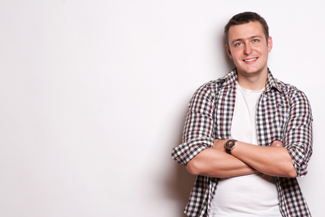 Yes, it is now wonderfully possible to straighten one's teeth without having to endure so many of the frustrations that can accompany wearing highly efficient, but noticeable, traditional braces. While the rewards of teeth straightening are abundant, some patients find themselves unable to look past the modicum of inconvenience they have to go through with some types of fixed braces. Now that these barriers such as embarrassment are done away with, thanks to innovations such as Incognito Weybridge, adult orthodontic patients can once again embrace their teeth alignment goals.
What to know about Incognito Weybridge
The Incognito™ Lingual Bracket System has certainly opened up patients' imaginations when thinking about orthodontics. This particular teeth straightening system showcases a distinctive design – the braces sit behind the teeth as opposed to the front. This innovative positioning makes it possible for Incognito braces to work their magic behind the scenes so to speak. This also offers Incognito braces as the strongest argument for invisible braces that blend the two worlds of strength and function.
In addition to this, this most remarkable orthodontic appliance is a result of the latest developments in dental technologies.
The system makes use of custom-made braces that factor in the exact shape of the patient's mouth to ensure precise results. Each patient's prescription is as unique as their goals and needs. This feature of Incognito's modern orthodontics system inspires confidence that the patient does not receive a run-of-the-mill treatment plan, but rather one designed around his or her situation.
The system retains some elements of the wires and brackets system found on traditional braces – the archwires and brackets along with bonding – continue in their reliable roles aligning teeth into proper, desirable positions.
Some of the challenges of teeth straightening that Incognito helps with include the following:
No need to remove the braces to eat and drink
The braces are not visible when you smile
Reduced risk of white spots forming on tooth surfaces
Minimal interference with speech clarity
One of the most welcome characteristics of modern orthodontics is that patients can look at a realistic view of the result of their treatment at the very first consultation appointment. This is made possible through the use of 3D imaging technology which can deliver the results with astonishingly high accuracy. There is no question that every attention to detail is paid to deliver targeted results.
Patients may also be interested to note that there is another advantage to Incognito braces; they can be used to accommodate flexibility where not every tooth will need the braces. Our well-experienced dentist will help in deciding on the best course of action to follow, so to find out more, simply give us a call at Weybridge Orthodontics to set up an appointment.