It can be a real struggle to force yourself into smiling when your teeth aren't quite the way you want them to be. Although these flaws might not even be recognised by others, it's you who feels the discomfort. Having to live with such discomfort can really knock your self-confidence, but at Weybridge Orthodontics, we want to help you find the right solution for you.
Despite these feelings of embarrassment when wanting to smile, many adults feel reluctant to wear metal braces. You may feel that they would cause further distress, as they would disrupt your confidence in the workplace or get in the way of special events or occasions. If you know you require treatment for your crooked teeth or cross bite, then it would be worth your while to consider Invisalign in Weybridge.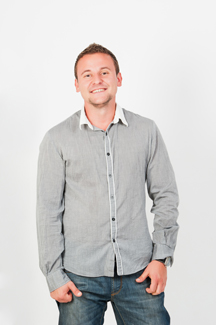 Out of sight, out of mind
In Weybridge, Invisalign is provided as an option to adults who desire a clear, discreet alternative to traditional train track braces.
Invisalign is a teeth straightening treatment that works as a series of clear aligners, designed for the intended combination of comfort and flexibility. The aligners would be changed every two weeks for the next set, until your teeth are moved to their desire positions.
The time of treatment differs from patient to patient, which is why every treatment plan is unique and designed around you. Being removable is one of the many benefits of Invisalign, as you can take out your clear aligners for when you need to brush your teeth, slurp your favourite drink or eat your favourite food.
Using virtual 3D technology, we can project images of how your teeth will improve over the course of the treatment. Here, you'll see how your teeth will gradually shift until you see a perfect set of healthy, happy pearly whites. This will not only help you to understand how Invisalign works, but it will encourage you to get started right away.
Crystal clear
If you want to find out more about Invisalign In Weybridge, then contact us today to book a consultation with one of our dentists at Weybridge Orthodontics.