Settling for crooked teeth or a misaligned jaw can seem like a more attractive option than wearing braces for months on end. Although they're only temporary, some feel that braces may disrupt their lifestyle because there's the worry of how they look to others and how often you might have to visit the dental practice.
Whilst the embarrassment of uneven teeth leaves you feeling conscious of your smile, it also has a negative effect on your oral health. Correcting a cross bite means being able to chew your food properly, whilst fixing crooked teeth means straighter teeth, with less chance of plaque building up between them. So why settle for a set of teeth you want to hide, when you could have a healthy smile you could constantly show off?
Incognito in Weybridge is the solution, as it is a teeth straightening treatment that provides both discretion and comfort.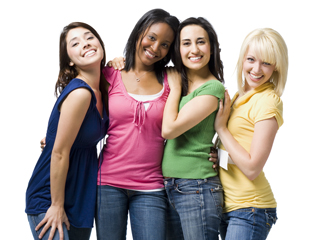 Embrace invisible braces
In Weybridge, Incognito is available to patients of all ages. These braces work like traditional metal braces, only they shift your teeth from behind. Because the lingual braces are virtually invisible from the outside, others will wonder how your teeth got so straight without any help at all. Little do they know, Incognito did the job.
Your lingual braces will be specially designed for your mouth only, using advanced 3D technology to get the exact fittings and measurements. In using this technology, you will also have the chance to view your treatment plan, which will give you an idea of how long it will take and how your teeth will look when the treatment is all finished.
If you're looking for a discreet treatment that ends in beautifully straight teeth, then Incognito in Weybridge is something you might consider.
Come on in
As much as we love to see our lovely patients coming to visit often, we understand that dental visits aren't always enjoyable for everyone. This is why we ensure that each and every one of our patients is welcomed into the warm and relaxing environment of Weybridge Orthodontics.
If you want to find out more about these invisible lingual braces, schedule an appointment with our orthodontist today and begin your teeth straightening journey.