Incognito braces are an increasingly popular method of straightening teeth for patients who want to enjoy the winning combination of the ultimate discretion and the ability to correct a full range of orthodontic problems. At Surrey Braces dental clinic in Weybridge, we welcome new patients for consultations to discover more about how this brace system can help you to achieve the beautifully aligned smile you've always dreamt of – without anybody having to know you are having treatment.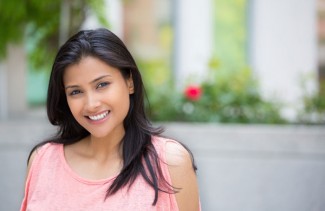 Unlike many cosmetic brace systems, which focus on the front teeth, Incognito braces can be used to improve the full spectrum of orthodontic problems, including issues affecting your bite. They are so discreet that nobody will notice you are wearing them in everyday life – in fact, your friends or colleagues could be undergoing treatment with Incognito right now, and you'd know nothing about it.
How is that possible? It's really quite simple, yet ingenious. Your Weybridge orthodontist will fit your braces not to the front surfaces of your teeth, but the back. That means nobody will see them as you go about your daily business, unless they are looking straight down into your mouth. Considering that's most likely to be your dentist or orthodontist, they really are one of the subtlest brace systems available.
Incognito are lingual braces. Attached to the rear – or lingual – surfaces of the teeth, they otherwise work in much the same way as standard brace systems, using brackets and wires to reposition your teeth.
When you come to our Weybridge dental centre for an Incognito consultation, your orthodontist will take photographs and measurements as necessary to assist with diagnosis and treatment planning. This brace system is fully customised and is designed to be very comfortable as well as discreet.
The latest 3D computer software is used during treatment planning to ensure the perfect fit, and to enable your orthodontist to show you the predicted results of your treatment.
Once your Incognito braces have been fitted, they may take a few days to get used to, but most people adapt very quickly. You will have to attend periodic check-ups at our Weybridge dental clinic during treatment.