For those people who wish to enjoy their natural smile whilst also straightening their teeth, then the only real option that is available to you is Incognito Weybridge. This treatment is a fixed device, which means it is attached to your teeth for the duration of the treatment.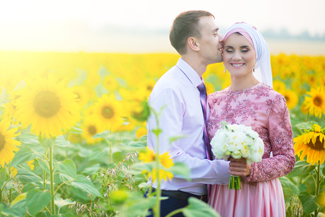 Fixed devices do have their advantages over removable ones, but it really is a preference to many as to what they feel would best suit their personal needs and their lifestyle when deciding on the style of device which they would find most suitable.
If you think that Incognito Weybridge might be an option for you, then we encourage you to discuss this with your dentist so that that can determine whether you are suitable for this treatment. Unfortunately, Incognito Weybridge isn't the right choice for everyone, but if you have a mild or moderate misalignment, it is likely that we can provide you with the service that you need.
Those with more complex cases will find that a more traditional treatment will grant them the best results. Our professionals need to have the ability to manipulate the wires that are pulling teeth into their correct position so that they can respond accordingly to your teeth as they go through this extensive procedure.
If your complex case goes outside of the realms of what is common, then we will encourage you to choose a more traditional option so that you can enjoy those results that you're seeking, faster.
How does this treatment differ from a traditional brace?
Because these lingual braces are attached to the back of the teeth, there are factors that we need to account for that we generally do not need with front-facing braces.
For one, we cannot see the back of our teeth so we wouldn't be able to detect any food debris trapped within the brackets and wires like we can with traditional front-facing options. Our tongue also works up against the back of our teeth a lot for speech and the rough texture of exposed wires can cause your tongue serious damage over time.
This is why these lingual braces are coated in a gold plating, to create a smooth edging that repels bacteria and is comfortable for your tongue to glide over.
Are there any complications that I need to be aware of?
Although some people report a slight lisp during the early weeks of treatment, this usually fades away as you become more used to the device against your teeth.
Complications can arise like they can for any device and we just need to ensure that the lines of communication are consistently open so that you feel relaxed and comfortable enough to speak with us about any of them. This way, we can tackle them head on and help you to find solutions so that your teeth straightening journey is the best it can be.
If you want to enjoy straightening your teeth without anyone knowing, then these lingual braces are your best option, being the one true invisible teeth straightening device available.