Invisalign clear aligners are just one of the teeth-straightening treatment options available at our Weybridge orthodontic clinic. They offer a number of benefits in addition to straighter teeth, including making dental hygiene a breeze during treatment and having minimal impact on your lifestyle.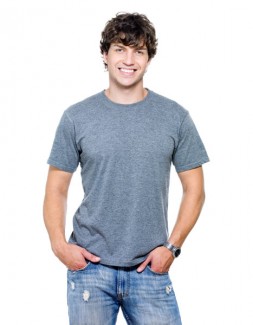 Why you should consider orthodontic treatment
As well as causing embarrassment when smiling – which can have a negative impact on your self-esteem, personal and business relationships – crooked and misaligned teeth are also more difficult to clean, as food particles can get trapped in gaps, leading to a build-up of dental plaque, which increases your chances of developing gum disease or tooth decay. By using aligners such as Invisalign, or tooth-coloured braces, to straighten your teeth, you can help to improve your dental health.
Why choose Invisalign?
When you come to our Weybridge practice for a consultation with an orthodontist, they will undertake a careful examination of your teeth and gums to assess the type and amount of correction you require.
Invisalign can be used to correct a range of mild to moderate orthodontic problems. Treatment involves using a series of clear aligners that fit comfortably over your teeth to gently guide them into an improved position. The exact number of aligners required, and the length of your treatment, varies from case to case, and will be discussed by your orthodontist at the outset of treatment.
Because they are removable, Invisalign aligners have minimal impact on your lifestyle. Of course, you should still wear them most of the time to ensure swift and effective treatment, but you can take them out for short periods – helping to avoid the dental hygiene difficulties sometimes associated with braces.
Invisalign is just one of the discreet orthodontic options available at our Weybridge clinic, so even if they are not the best option in your case, we will find an appropriate subtle method of teeth straightening.