Orthodontics is now seen as standard for children and teenagers, but many adults would also like to have straighter teeth. At Surrey Braces in Weybridge, we understand the desire for teeth straightening sometimes conflicts with no desire to wear obvious metal braces. That's why we are pleased to offer a number of subtler ways to improve the alignment of your teeth.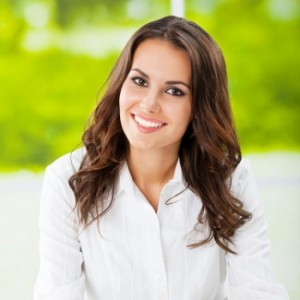 Whether you missed out on treatment as a child, or have experience of orthodontics only to find your teeth have moved back to their original position, the skilled team at our Weybridge dental clinic can help.
Discreet orthodontics uses either braces or clear aligners to gently move your teeth into a better position. The best option for your treatment will depend on the amount and type of correction that is required, as well as on your lifestyle and personal preferences. This will all be discussed at your initial consultation, so you can make an educated choice about treatment.
You may be referred to our Weybridge orthodontics clinic by your dentist, or may refer yourself. However you come to us, your first step will be to have a detailed consultation with an orthodontist, who will carefully examine your teeth, gums, and surrounding structures before talking you through all appropriate treatment options.
What's on offer?
Treatment options at our Weybridge clinic include:
Tooth-coloured braces
These braces comprise clear brackets and tooth-coloured wires for a high degree of discretion. Depending on your needs, you may be prescribed cosmetic braces that focus on your front teeth, or standard braces that work on all your teeth.
Clear aligners
Clear aligners fit over your teeth and have the added benefit of being removable, which means they help you maintain good dental hygiene during treatment.
Lingual braces
Attached to the rear of your teeth, these braces can treat even complex cases.