Maybe you want to get that job, be taken more seriously, get promoted at work, stand out or attract the partner of your dreams… Whatever the reason behind getting braces there is a solution for you at our practice in Weybridge. Invisalign is one of many braces solutions available. When considering braces it is important to consider the different options available. Our team can help you and guide you towards the right solution for you.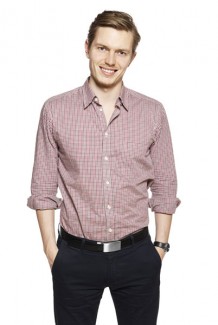 What is Invisalign? Weybridge Orthodontics answers your question!
We believe that dental treatment should not be a downer. There is enough going on in the world without your world being turned upside down again with a dramatic change in your appearance. We know that the results of waiting for straight teeth are worth it, but isn't there an easier solution? Or one at least which doesn't make us even more self-conscious about our mouth?
Luckily, the clever people at Invisalign have invented a system, which gives you straight teeth without the tight-lipped smiles! But what is Invisalign?
Invisalign in Weybridge
Invisalign is an orthodontic treatment system, which uses a series of nearly invisible aligners that are made out of a clear hygienic material, which sits in your mouth in much the same way that a gum shield would. However, because we tailor the aligner to your mouth, it is far more comfortable, and many patients report that they forget that the aligner is even there!
Invisalign treatment is barely visible and so won't attract the wrong kind of attention, but best of all, Invisalign is removable, so you can take it out if your mouth comes under too close scrutiny, or if you want to eat or clean the aligner. What a difference that is from wire frame braces! Now nobody will have to endure having food stuck in their braces again just to get straighter teeth!
You can visit us any time or call us to find out more. We are happy to provide patients with Invisalign treatment at Weybridge Orthodontics. The consultation is key for making sure that you choose the right braces for you. With our help you can decide what your outcome is and choose the right system with our guidance and support.