What does it mean to go incognito? To be unseen, to be discreet, to not be recognised. At Weybridge Orthodontics we understand the need to be discreet sometimes when it comes to braces. Many people refused to have adult braces until we found the perfect solution for them. Lingual braces: the perfect solution to the problem of standing out in a crowd for all the wrong reasons.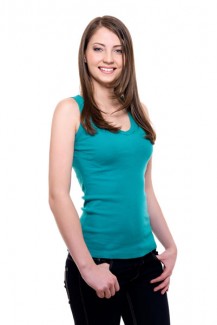 What are lingual braces?
Lingual braces are braces which are placed behind the teeth rather than in front of them and therefore offer a great cosmetic alternative to those seeking a straighter smile but want the process to be as discreet as possible. Lingual braces can take a range of shapes and formats as well as materials and sizes. Not all orthodontic practices can offer lingual braces because of the skills and technical expertise required in providing the treatment. However here at Weybridge Orthodontics we are proud to offer the revolutionary new Incognito lingual bracket system
Why Incognito? Weybridge Orthodontic's answer to the problem of super discreet teeth straightening
At our practice in Weybridge, Incognito is a solution we love! Why? Incognito uses a lingual bracket system, which uses customised wires, bonding trays and brackets to create the perfect discreet solution for crooked teeth. The Incognito lingual braces system is a fixed appliance that is customised completely to the shape of your teeth, and over the course of your treatment it cleverly and discreetly shapes your teeth into the right shape to give you your perfect smile.
By the end of your treatment you will be able to smile with absolute confidence knowing that your teeth are straighter and your quality of life enhanced.
How do I find out more about Incognito in Weybridge?
To find out more about Incognito you can visit the Incognito section on our website, call us or send an email to our team. Our friendly staff can discuss all of the options with you and recommend a treatment based on your budget, problem and your personal preference. Don't delay! Contact us today to find out how Incognito could change your life forever!