Committed to caring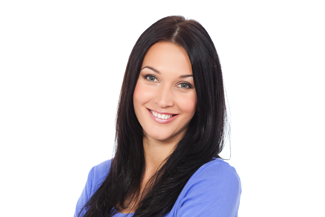 Here at Weybridge Orthodontics, we have over 100 years of combined experience helping residents of Weybridge, Surrey and beyond get the smile of their dreams.
We offer a wide variety of orthodontics in Weybridge to suit every patient's individual needs, and always go above and beyond the call of duty to achieve lasting, positive results.
We are the only practice in Surry that specialises in six surgery teeth straightening and have helped transform the smiles of over 21,000 happy patients.
What sort of orthodontics do you offer?
We've always strived to be an orthodontist who makes use of every possible treatment that our patients may need, and we always are adapting the treatments we provide to make use of new and emerging technologies and approaches.
At current we provide over 11 different types of orthodontics in Weybridge, which range from more traditional braces to cosmetic alternatives such as Invisalign or Incognito.
As we offer such a large amount of options, and as each treatment has its own sets of advantages and appeals for different patient's, we feel the best way to get every patient the perfect care for their needs is to have them visit our practice for a preliminary consultation.
After a patient has undergone this consultation, they should have a clearer picture of the various types of orthodontics in Weybridge that we offer and a better idea about which treatments may be best suited to their needs.
What is cosmetic orthodontics?
Over the past few years, we've noticed a steady and consistent rise in the volume of patients who are interested in seeking out cosmetic orthodontic treatments over more traditional routes.
These sorts of orthodontics are all specifically designed so that they do not have a damaging effect on a patient's appearance while they are undergoing treatment, and each type of procedure goes about achieving this in different ways.
One of the most widely recognised and popular forms of cosmetic orthodontics which we provide to our patients here at Weybridge orthodontics on a regular basis is the Invisalign retainer system.
Invisalign stands apart from most other forms of orthodontic alignment as it does not call for anything to be bonded or attached within a patient's mouth during the course of treatment.
Instead, the process of moving crooked teeth is carried out by pressure points within a series of custom-built dental retainers. Each of these retainers is incredibly thin (yet still sturdy) and transparent so that they become almost totally invisible when worn over the patient's teeth.
What are lingual braces?
Another form of cosmetic orthodontics which is massively popular here at Weybridge Orthodontics is the Incognito lingual braces system.
Incognito braces are an ideal choice for anyone who wants a fast and effective way of realigning their smile in a way that leaves no visible trace.
Lingual braces are attached to a patients teeth in a way that is very similar to traditional braces, with their defining difference being that they are bonded to the inside of a patient's teeth, rather than the front. This means that they can live their lives as normal without having to worry that they will draw unwanted glances or attention to themselves in the process.