Realigning your outlook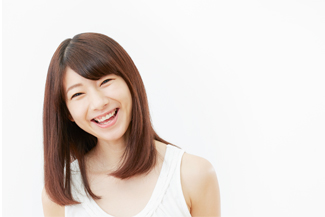 Here at Weybridge Orthodontics, we've always been thoroughly committed to making sure our patients receive the highest standard of orthodontic and dental care imaginable.
We understand that, given recent lockdown restrictions, getting treatments like Invisalign Weybridge has been more difficult than ever. However at Weybridge Orthodontics we are overjoyed to now be back to operating a full service, where patients can receive all sorts of cosmetic orthodontic treatments including Invisalign, and get their smile back in shape.
What is Invisalign Weybridge?
A lot of people visit our practice on a regular basis looking to address crooked or badly shaped teeth. What a lot of people don't realise however, is the amount of different options that are available to them to do so besides conventional, fixed metallic braces.
Invisalign Weybridge is one such alternative treatment that aims to discreetly and comfortably shift your teeth into proper alignment – without leaving any trace on your outward appearance.
This is achieved by approaching the problem of misaligned teeth from a completely different angle to traditional orthodontics. Rather than bonding brackets and wires to every individual tooth, the Invisalign method aligns crooked teeth purely through a removable, transparent plastic retainer.
These retainers slip perfectly over each patient's tooth shape – as they've been custom built for them – and use pressure points that have been deliberately built inside its construction to force any teeth that have been cited as being crooked until they gradually move into place.
As every Invisalign aligner is made purely from Smartrack, transparent plastic, when patients wear their aligner over their teeth it becomes totally invisible.
What are the advantages to Invisalign?
As you can imagine, the discreet nature of Invisalign is one of its main appeals – particularly with young professionals or teenagers that are looking for a means of correcting their dental alignment without impacting how they look.
Alongside Invisalign's cosmetic advantages however, there are also several other reasons that patients are increasingly choosing it over conventional orthodontic treatments.
One such reason is that, as the Invisalign process is entirely non-invasive and does not need anything to be fixed within the patient's mouth throughout any point in the process, the patient can take off their aligner whenever they wish to.
This is unlike almost every other form of orthodontics, and gives patients ultimate flexibility and convenience over when or where they carry out their orthodontic alignment.
Another appeal of Invisalign is that, given its non-invasive nature, it is generally found to be one of the most comfortable methods of realigning crooked teeth. Invisalign can also achieve a straighter smile in a far shorter time frame than through traditional braces – which are often worn for around 12 months or more.
If you're interested in finding out if Invisalign could help discreetly realign your smile, then the first step is to call or email us here at Weybridge Orthodontics to book a consultation. That way you can speak with an experienced professional who will go through all the relevant details and even create an accurate rendering of how your smile will look after completing Invisalign treatment.