Here at Weybridge Orthodontics, we became aware of the fact many patients do not engage with treatment that would greatly benefit their oral health. We decided that it was time for our orthodontists to address this, by identifying the major issue preventing engagement and directly addressing it.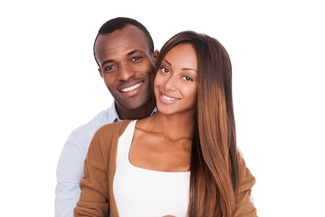 Knowing that one of the main barriers to engagement is perception allowed us to identify a solution that would change this, with the introduction of Invisalign Weybridge.
Many potential patients indicated that the main reason they refrained from getting braces was because they felt that braces were unsightly, and if they had them fitted they felt this could lead to them becoming self-conscious and possibly slightly embarrassed. There was a strong feeling that if there was a virtually invisible brace system then these same patients would be more open to engaging with treatment, for this reason amongst others it was decided to offer Invisalign Weybridge.
Explanation of Invisalign
By providing Invisalign Weybridge we have brought teeth straightening technology to the Surrey area of the UK which is innovative in its design, comfortable to wear and adapted to our lives today. Still, very few people know what Invisalign is, what follows is a very brief explanation and for more information, we encourage you to contact our practice.
The treatment involves the use of a series of aligners that are virtually invisible and removable, they are changed about every two weeks. Each aligner is custom made to match your mouth and teeth; over time they slowly reposition each tooth into the desired position which will have been charted after using Clincheck to predict the treatment path specific to you.
Every few weeks your orthodontist will monitor the progress of the treatment and replace the aligner with the next one in your treatment until the teeth are fully aligned. This means that within a few short weeks you may start to notice a difference.
There is no need to worry about your smile, throughout treatment. Due to the almost invisible nature of these aligners, they will not be seen by others, even when they are looking straight at you. Meaning that you can keep smiling knowing you are receiving that treatment you feel you need. For those who enjoy eating out, you will be able to eat and drink normally whilst visiting your favourite restaurant for dinner with a loved one.
Come on, let us improve your oral health
The main reason for having any treatment should be to improve aspects of your health, this is and will always be our primary goal for our patients. If we can align your teeth in a way that then goes on to allow you to have a more positive attitude, we feel that the added benefit of increasing your self-esteem is a bonus effect of our work.
There is a definite link between good oral health and positive self-image, after all, when we are confident about our oral health, we do not hide it. Instead, we smile more, making us appear more sociable as an individual.
Your next step
If you are looking for teeth alignment options, then we feel we know what your next step should be. You should contact Weybridge Orthodontics for more information and to arrange a consultation. Remember, we are only a phone call or email away.