There was a time when only very misaligned teeth and bites received the benefit of straightening treatments. And when they did, it involved many months, possibly years of painful and unsightly 'mouth full of metal' braces that no one could miss as soon as the wearer opened their mouths.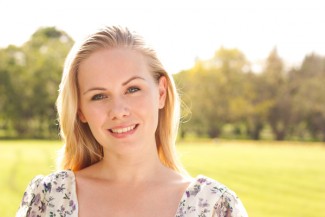 Back in the 1970s and 80s braces were synonymous with the goofy awkwardness of adolescence, and you couldn't be considered an adult until those damn 'train tracks' were off your teeth and people could understand what you were saying again. No one was going through that unless they absolutely had to, even if they'd have loved to have those front teeth straightened.
That was then, this is now, and in Weybridge, orthodontics have come a long way. At Surrey Braces, we can offer several different systems of orthodontics to straighten out teeth in grown up mouths.
First up in the menu of orthodontics in Weybridge is Clarity ADVANCED Ceramic Brackets. These are a revolutionary take on the traditional bracket and wire braces, with extra small brackets made from clear orthodontic ceramics. They look great, are comfortable and treatment times vary from 18 months to two years.
Secondly, Weybridge orthodontics offers Damon Clear, another take on the clear bracket and wire system that has a passive slide mechanism to reduce friction and allow teeth to move more quickly and comfortably.
If you'd rather no one can get a glimpse of your bracket and wire braces, then Surrey Braces can fit you with Incognito. These are lingual braces that fit behind the teeth rather than over them, so they are completely hidden from view.
It's not all brackets and wires with orthodontics in Weybridge, however; we also use Invisalign, a system based on incredibly thin transparent resin trays that fit over the teeth and move them in increments by exerting pressure. A new tray is used every two weeks and treatments take between 12 and 48 trays. The trays are removable for eating and cleaning.
Some systems are more suitable for some problems than others, so it is important that you come for a free initial consultation with us so we can discuss your needs and find the system that will best suit them.