Here at Weybridge Orthodontics, we believe that dental treatments should work with the patient's lifestyle to achieve the desired result. Because everyone's needs and desired outcomes are different, we try to provide a wide range of treatments to fit your unique needs.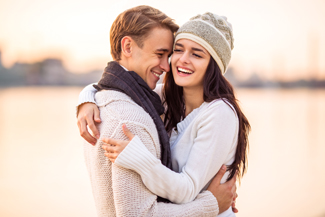 Benefits of Invisalign in Weybridge
Invisalign is one of the versatile options we offer. Because the braces are removable, it offers you greater freedom than traditional braces. You can remove them for eating and cleaning and even for the odd special occasion for an hour or two.
Another advantage is that the treatment is fully planned by our dentist before it even starts. This is because the Invisalign aligners need to be custom-manufactured for each patient. We use 3D imaging to create a digital impression of your teeth and produce a digital treatment plan that shows how each set of aligners will gentle nudge your teeth into position over time. This information is then sent to the Invisalign technicians in the US who create the aligners.
How does Invisalign in Weybridge work?
In Weybridge, Invisalign treatment uses a series of custom-moulded plastic aligners that are slightly different in shape from one to the next. The difference in shape applies gentle pressure to your teeth.
The aligners are manufactured from transparent plastic that makes them almost invisible. The visual appearance of braces is often what puts adults off straightening their teeth, so Invisalign's subtlety is a vast improvement on traditional braces.
The advantages of straighter teeth
In Weybridge, Invisalign is considered a cosmetic treatment as the adjustment it achieves is less dramatic than that of a fixed appliance. Nevertheless, Invisalign can give you the confidence boost that comes from having straighter teeth. In our modern, fast-paced lives, confidence is often key to opening doors in our social lives and even our careers.
If you're still not sure whether Invisalign is the right teeth straightening option for you, drop into our surgery today and talk to our experienced dental team. We will give you a full run down of timescales and costs before you decide whether to go ahead with treatment.