Incognito braces are known as lingual braces and they are as unique as our patients who wear them. The Incognito braces system is a new generation of orthodontic braces for both teens and adults alike. Incognito in Weybridge is the only fully customised, hidden braces, fixed appliance system available on the market now, making them very appealing to many of our patients who want a straighter smile without the stigma of traditional fixed metal braces.
Because no two people are alike, no two sets of incognito lingual appliances are alike either, and since lingual braces are placed behind your teeth, no one will know that you are wearing braces unless you choose to tell them.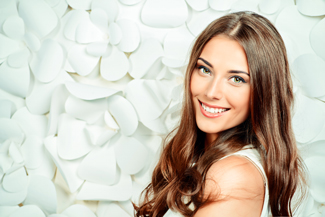 The Incognito appeal
These unique braces are created using state-of-the-art technology and are 100% customised to the shape of your teeth and to your personal dental situation. They have the unique prescription that your orthodontist here at Weybridge Orthodontics will create in order for you to get the results you want. You get efficient, effective tooth movement along with great aesthetics with Incognito in Weybridge.
Can I benefit from Incognito in Weybridge?
The Incognito system has been used to treat men and women ranging from the age of 13 to retirement. Most people who can be treated with traditional braces can also be treated with lingual braces.
Who wears Incognito braces?
A large portion of our patients who choose Incognito braces are adults, as the subtle approach and aesthetics used during the treatment process suits a busy lifestyle and the need for treatment to be discreet.
The system is also suitable for our patients who want a 100% customised braces treatment. Incognito is also known for its predictable treatment outcome, making it more appealing than a lot of other teeth straightening options.
Incognito in Weybridge also has the additional bonus that the whole process avoids any damage to the front surfaces of the teeth, which adds hugely to the aesthetic appeal of Incognito braces at Weybridge Orthodontics.
If this sounds like the teeth straightening procedure for you, give us a call today and your new dream smile could be closer thank you think with Incognito in Weybridge.