Our orthodontics team in Weybridge is here to help with altering the position of crooked teeth. Poorly meshing and misaligned teeth are a common issue, affecting about one-third of children. We are also seeing more adults who are pursuing this treatment.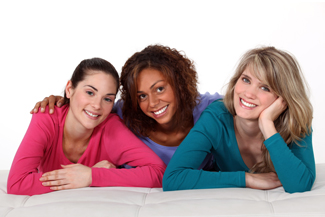 We are more than happy to welcome patients of all ages and whether you missed treatment in adolescence or wish to realign your smile for aesthetic reasons, your local dentist is here to inform and guide you.
Our common treatments
Clarity
Clarity is a clear ceramic bracketed brace. It uses the same method of action as a traditional metal brace, but is far more subtle.
Damon
The Damon brace is unique in that its brackets are free to slide along the archwire without binding up due to friction. This allows faster tooth migration than a fixed brace system.
Essix Retainer
For orthodontics Weybridge this is a regular favourite, mostly fabricated from PVC, these clear retainers keep teeth in place after a brace has been removed. This is to 'retain' the progress made by the brace.
Functional appliances
A functional appliance is a sort of double brace, which alters the position of the teeth on both the top and bottom jaw simultaneously. They are formed of multiple acrylic blocks which sit on the top and bottom palate. These are used to expand the jaw to alleviate issues like overcrowding.
Upper removable appliances
These are the little brother of the removable appliances, where just the top section is used. It treats malocclusion where the upper teeth are splaying out or falling into the mouth.
Gemini
Gemini by 3M Unitek is the brand of traditional metal brace that we use for orthodontics Weybridge. They are a reliable stand-by which thousands of people owe their smiles to. We provide them with coloured bracket bands for a fun way of decorating your brace if desired.
Incognito
This is our premium brace, crafted for each tooth of each patient, its gold brackets have a slender form and are very light. Fixed to the inside of the teeth with no aspect of the brace encroaching to the front of the mouth, it is the most subtle metal brace. Fitted with a single high-tension archwire to minimise the risk of trapped debris and to allow ease of cleaning.
Invisalign
Invisalign is a provider of clear aligners that correct minor to moderate orthodontic issues. They're light and see-through, easy to wear and clean. This is good, as the patient needs to use them whenever they're not eating for the treatment to be effective. 
Wire-bonded retainer
Teeth have a habit of returning to their original locations after a brace has been removed. If the teeth are front teeth and have been substantially moved, the risks are higher. To stop this, the wire-bonded retainer is used. Unlike most retainers, it is fixed into the mouth and only removed once the teeth are fixed into their new positions.
The Six-Month Smile
This is the name used to describe a short, but intense, provider of cosmetically driven orthodontic treatment in adults. The treatment is focussed on the front teeth and aims to optimise the aesthetics of a patient's smile. If you are interested in having orthodontics Weybridge get in touch with us to find the best treatment for you.