Orthodontics at Weybridge Orthodontics has some of the highest quality services in the area, and we are one of the only dental practices to have six surgeries to commit to dental care. It is our objective to administer orthodontic treatment with the utmost professionalism possible, but to remain friendly and open about the process. We understand that dentistry can be a sensitive issue as it is a treatment that will affect your appearance, and can be quite invasive. Therefore, we want to be as approachable as possible about dental treatment, so that you feel as comfortable as possible about orthodontics. Weybridge Orthodontics has your best interests at heart, so feel free to book a consultation.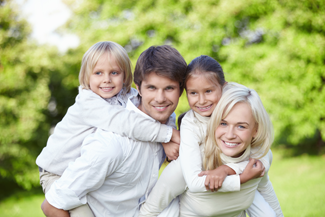 Nervous Patients
Nervous patients are a part of dentistry, so we are completely used to dealing with them. People can be nervous about the dentist for many reasons, one of them being the invasive nature of treatment sometimes. Another reason can also be bad experiences in the past, and not wanting to have similar feelings brought up. It can also be shame about one's teeth.
At Weybridge Orthodontics we understand all of these problems and assure you that there will be no problem with any patients that come through our door. If you call ahead and alert us that you are nervous about seeing the dentist, then we will be able to act accordingly and make sure you feel as relaxed and comfortable as possible throughout the process. Orthodontics in Weybridge are available to everyone regardless of how frequently they have been to the dentist, from a recent check-up, to a lifetime of avoiding the dentist.
Tips on feeling less nervous about the dentist
Like anything that can seem daunting, the best course of action is to take small steps. Once you have contacted us and let us know of your situation, then you are halfway there, as we will be able to slowly welcome you into our practice. One tip that has proven successful, is to come and visit prior to your treatment. There you can meet the dentist who will be administering your treatment, and meet our wonderful team and become acquainted with them, in order to feel more relaxed. We also advise coming in for a smaller treatment first. If you are in need of something like a filling or a root canal, then come in for a consultation or a scale and polish first, to ease you into the process with a low maintenance treatment.
Conscious Sedative
If you are feeling nervous during your treatment, then conscious sedation may be an option. This is different to an anaesthetic, as an anaesthetic will render you unconscious and numb, whereas conscious sedation works in a much lighter way, and will most likely not put you to sleep. Conscious sedation is also available in multiple formats, so if you are nervous about taking an intravenous sedative, then it can be taken orally, or via a mask to be inhaled.