More people are turning to orthodontics in adulthood, and are looking for subtle ways to straighten their teeth. At Surrey Braces dental clinic in Weybridge, we offer a wide selection of discreet orthodontic options, using either fixed braces or removable aligners.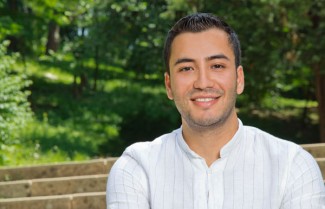 Whether you missed out on orthodontics as a teenager or had treatment only to fail at the retention stage and suffer adult relapse, our Weybridge dental clinic can help. The first step is to join us for an orthodontic consultation.
Your Weybridge orthodontist will carry out a thorough clinical examination to determine the best course of treatment to suit your needs. Each system is best suited to different clinical situations, and your orthodontist will discuss the pros and cons of any relevant treatment options, so that you are able to make an informed choice.
We offer several treatment options at our Weybridge dental centre. Whilst braces are the staple of orthodontics, giving maximum control over the movement of each tooth, modern aligners are also an effective option for many dental situations.
Treatment at our Weybridge dental clinic include:
Incognito lingual braces
Lingual braces are made from metal, but are attached to the rear (or lingual) sides of the teeth, meaning that nobody will see them as you go about your daily life. Unlike some cosmetic brace systems, lingual braces offer more advanced orthodontics, and are able to treat a wide range of clinical issues.
Clarity braces
Clarity braces are made from clear and tooth-coloured parts, and can be used for a number of orthodontic situations. The average treatment time is similar to standard orthodontics, between 18 and 24 months. However, treatment is barely noticeable. You will need to attend check-ups every eight to ten weeks at our Weybridge dental clinic.
Invisalign
One of the most popular options in modern orthodontics, Invisalign treatment involves the use of a series of clear, removable aligners to progressively move your teeth into a new position. You change your aligner every fortnight, and the exact number of aligners required and length of your treatment will depend on the type and amount of correction required.