Invisalign is a popular alternative to fixed metal braces for both adults and teenagers. At Surrey Braces dental clinic in Weybridge we have treated many patients successfully using Invisalign. So if you are looking for a subtle route to straighter teeth, and one that fits around your lifestyle to boot, read on to find out how you could be next. . .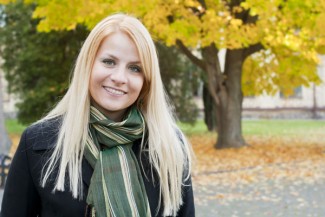 More than three million people can't be wrong
To date, more than three million people across the world have benefitted from tooth straightening with Invisalign. Whilst we may not have treated quite that many patients at our Weybridge dental centre, we are fully accredited to provide this treatment, and have scores of past patients who are happy to testify to the success of the Invisalign system.
Weybridge Invisalign: the benefits
1) Discretion
At our Weybridge dental clinic we appreciate that subtlety and discretion are important to many adults looking to straighten their teeth. After all, they have hard-earned professional careers and active social lives to think about, and it's not hard to understand how metal braces could get in the way.
Invisalign is different. It will go unnoticed by the untrained eye, because it is made out of clear plastic, and fits snugly over the teeth.
2) Dental hygiene
Many people come to our Weybridge dental clinic worried about keeping up their hygiene during orthodontic treatment. It's not actually as difficult as some people make out; as long as you visit your hygienist to learn how to clean around fixed braces, it doesn't have to be a struggle.
However, with Invisalign there is no need to adapt you hygiene techniques at all. You take it out to clean as your dentist or hygienist instructs, then brush and floss your teeth as normal at the same time.
3) Diet
Sugary and sticky foods such as caramel should still be avoided during treatment, but unlike with fixed braces healthy choices such as raw celery and carrots are not off-menu, because you take the appliance out to eat.
4) Comfort
There is no metal at all involved in Invisalign treatment, and it uses low forces.