As we move further and further into the electronic age, more and more adults want to finally straighten out their smiles. For many of us, the only brace options available to us were traditional wire fixtures or maybe it was just that braces just weren't even an option for you. But rest assured, the team at Weybridge Orthodontics are proud to offer many options of orthodontics Weybridge that cater for both young and older patients. We would love to work with you at finding a teeth straightening solution that won't disrupt your lifestyle.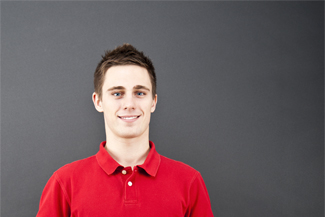 Why should I straighten my teeth?
The health benefits of teeth straightening can go further than just the nice aesthetic. Straight teeth are easier to clean and so can help you get to those hard to reach areas better. Poor oral hygiene can lead to greater problems such as gum disease and plaque build up, which in turn leads to tooth loss. Then of course if you've noticed you are someone who grinds their teeth a lot – this could be due to poor alignment. Teeth grinding can cause headaches, jaw tension and tooth damage.
What are my options?
Wondering where to begin? There are plenty of options, but to save time we've put together a mini guide of some of the most discreet, comfortable style braces.
Clarity – advanced ceramic brackets are a major leap forward in the design of orthodontics Weybridge. These fitted brackets offer an unbeatable combination of aesthetics as well as performance. They have an average treatment time of just 18-24 months followed by 1 year with a retainer.
Damon Clear is a system that uses tieless brackets and high technology archwires that are proven to move teeth fast and comfortably. Damon uses what we call 'passive' slide mechanisms to keep the wires within the bracket but still allows freedom of movement , reducing friction so your teeth can move more comfortably.
Incognito – Also known as the ultimate solution to misaligned teeth – this style of brace is rapidly increasing in demand. Incognito is a lingual style brace. The brace is completely invisible as it's fitted to the inside of your teeth. No-one will ever know you are wearing them. They are custom made and a fixed appliance.
Invisalign – Invisalign is also increasingly popular for those looking for a discreet option. Invisalign uses a tray system whereby you use a series of different clear braces that fit over your teeth. Each aligner you use will move your teeth slightly more, moving your smile straighter and straighter every week. Aligners are fantastic as they are super discreet and totally removable so have minimal impact on your lifestyle.
How will I know if they're right for me?
We welcome all our patients to come and have a consultation with us about what orthodontics Weybridge treatment will be right for them. Everyone has a different smile and finding which brace will be best for you is best done by visiting us. We believe that we can really help you feel more confident in your smile and would love the opportunity to be part of that journey.