A person wears teeth straightening appliances like Invisalign or Incognito to correct their set of crooked teeth. However, while primarily a corrective action, braces sometimes impede speech fluency. Slightly slurred speech and other difficulties are to be expected as a normal response to the initial adjustment period.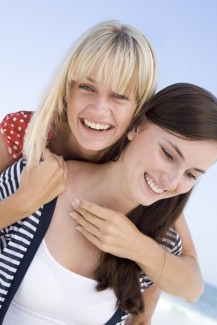 Although it may sound very disheartening, know that it is not a hopeless situation. With enough practice and getting used to, you will be able to go back to being fluent once again. Unfortunately, some develop a lisping effect in their speech due to neglect.
While there are lingual braces available that help improve speech ability, our team at Weybridge Orthodontics believes all it really takes to conquer any type of speech impediment caused by braces is exploring the tongue, the mouth and the teeth's ability to form sounds.
It's Only Temporary
Any speech impediment or difficulty resulting from adjustment to wearing dental braces is temporary and not permanent. The tongue may be having difficulty reaching places and you may find yourself lisping at times.
Lisp occurs when a person cannot articulate fricative or affricate consonants, such as /s/, /z/, /sh/, /ch/ and other variations of the same sounds. The lisp is primarily a misarticulation that results in unclear speech and is mostly due to error in tongue placement within the mouth.
Corrective Action
When a person wears braces that are too thick or wrongly fitted, the tongue protrudes beyond the front teeth. This would obviously result in heavy speech impediment. However, even if the braces are a perfect fit, it could be the strange sensation the wires bring that cause difficulty in pronunciation.
The most efficient way of correcting a lisp or speech impediment due to the braces you are wearing is working on correcting your articulation. Isolate sounds and work on correcting each sound in isolation. The phoneme, or the basic sound, is selected as target for treatment.
You can consult with a speech-language pathologist (SLP) or tell us about your concern so we can look at the possibility of other orthodontic treatment that may be friendlier to your condition. We at Weybridge Orthodontics take great pride in the use of dental appliances that combine comfort, aesthetics and function.
Book an appointment today for beautiful teeth and a smile that will not compromise your speech.