He wears smart suits, drinks martinis and fights crime worldwide. But do you know what else makes James Bond so timelessly cool? It's the gadgets. That pen or belt-buckle that magically turns into a lethal weapon; it's the power that comes from expertly hiding fantastic technology, so 007 can get on with doing what he does best. When it comes to teeth straightening, we think Incognito in Weybridge really is the James Bond of braces. It's traditional technology with an ingenious upgrade. It's more than discreet, it's completely hidden. And it lets you get on with doing what you do best without having to worry about conspicuous braces ruining your look.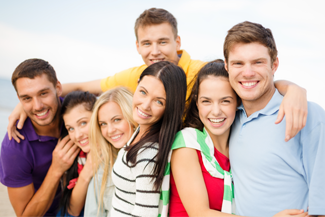 Needless to say, we're big fans of Incognito in Weybridge at Weybridge Orthodontics. The reason stems largely from the transformative effects we've seen these braces have on our patients lives, particularly those with more severe alignment issues with their teeth, who have often resigned themselves to either a lifetime of wonky teeth or the embarrassment of sporting the train track look during their treatment. We are always delighted to let them know that there is another way.
What's the story with Incognito in Weybridge?
We haven't quite got the panache of Q when it comes to unveiling technological innovations but let us lay out just what makes Incognito in Weybridge so different from other discreet teeth-straightening devices:
Incognito uses brackets and wires but rather than being fixed to the fronts of the teeth they are attached to the back surfaces of the teeth
Incognito can handle mild, moderate and severe misalignment issues owing to the fact that it uses traditional bracket and wire technology, which is designed to resolve more complex dental problems
Incognito is a highly customised teeth-straightening treatment as each bracket is specially designed to fit an individual tooth.
Interested?
If you think Incognito in Weybridge could be the teeth-straightening treatment you need, get in touch with our friendly team. We'll book you in for a consultation with one of our braces dentists and find out exactly what you need. If Incognito is the best option, we'll get you started on your treatment journey towards straighter, healthier teeth.