Almost everyone has enjoyed the pleasure of biting their nails once in their lives. Nail biting occurs anywhere at any time. Maybe you have found yourself chewing on your nails while sitting through a maths lecture or waiting to be interviewed for a potential new job.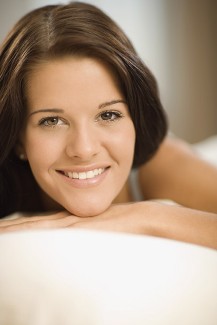 About half of the human population bite their nails. Some people unintentionally pick up the habit of nail biting as a way to shorten their nails. Others resort to nail biting for the pleasure of relieving themselves from stress.
While nail biting is pleasurable, it bears significant consequences that are detrimental to your oral health. Find out why your orthodontist in Weybridge strongly recommends restraining yourself from taking a bite at your nails.
Why people gnaw at their nails
The main culprits behind every case of nail biting are boredom and stress. Nail biting is a coping mechanism when an individual needs to ease anxiety or must be occupied for a moment. Other emotional triggers, such as loneliness and frustration, also trigger nail biting. Some researchers also suggest that nail biting is a heritable genetic condition.
The oral consequences of constant nail biting
Nail biting is a pleasurable habit that comes at a costly price. The constant chipping of nails can interfere with proper dental occlusion or how your lower and upper teeth come together when you close your mouth. Your teeth might also shift out of position, leading to a poorly-aligned and fragile set.
If you are currently wearing braces, nail biting causes additional pressure on your teeth. When you constantly chew on your nails during an orthodontic treatment, you are at risk for root resorption. Weybridge orthodontists define resorption as the roots of your teeth dissolved by surrounding bone. Root resorption causes the teeth to weaken, making it susceptible to further damage.
Dealing with the nail biting
Teens and adults unable to outgrow the habit of nail biting can resort to a few techniques to lessen its occurrence. One way to lessen the habit is to keep your nails trimmed and short to avoid the temptation of biting them.
If you are a nail biter, there are several options to fix your teeth. Orthodontic treatments such as Invisalign and Incognito can help correct misaligned teeth due to nail biting.
Weybridge Orthodontics can help find the solution that suits you best. Call us today to schedule a consultation.