It is widely recognised that there is still a large number of people living in the UK with the issues and discomfort caused by having misaligned or crooked teeth. If you are one of these people, then we want you to know that help and advice are available to allow you to access treatment that can realign your teeth, relieve any discomfort and improve your standard of oral health.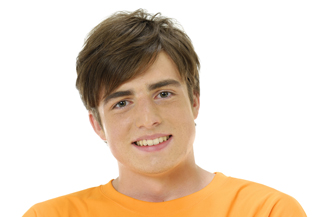 You may not be aware that the devices used by orthodontics Weybridge are modern creations that can offer our patients the discretion they may be looking for from a tooth alignment treatment as well as the great results they desire at the end of their treatment.
The reasons for wanting treatment
The main thing that we must achieve is to help you decide that you want treatment, as we feel you will respond better to the treatment you want. If you feel positive about receiving any kind of treatment before you begin, then you will also be positioned to get the most out of it and be open to seeing it through to its conclusions. For this reason, we feel you should want the treatment, as it is a more positive way of thinking when compared to needing treatment.
While there appears to be only one main reason you may want treatment with orthodontics Weybridge, the truth is that these kinds of treatments can help with other problems that are linked to the misalignment of your teeth. Gum disease, tooth decay, and other minor common dental issues can all be found to have ties with crooked teeth because they can be difficult to negotiate with a toothbrush when trying to clean them.
Having your teeth aligned properly via treatment will line them up correctly and make them easier to navigate with a brush; this will help to heighten your standard of oral hygiene and reduce the risks posed by minor oral health issues.
If you are experiencing any weakness in your bite, this could also be a result of your misaligned teeth and make eating and chewing food difficult at times. This may lead you to avoid tougher foods that you may enjoy, such as steak.
Having your teeth aligned correctly can build natural strength back into your weakened bite and allow you to feel like you can enjoy the foods you have been avoiding once more.
No image concerns
With modern orthodontics Weybridge, there is no need to be concerned about the image of your mouth while receiving treatment as many of the alignment devices that we recommend to our patients are classed as clear or invisible. This means that such devices are hard for others to see when they are in your mouth. They become hidden in plain sight because they are either made from clear plastic or positioned behind your teeth, so you can receive the treatment you want without others being aware of the fact.
We at Weybridge Orthodontics are a friendly and professional team that can help create smiles for children and adults.