When it comes to straightening teeth, everybody knows that wearing a brace is the best way to get a straighter smile.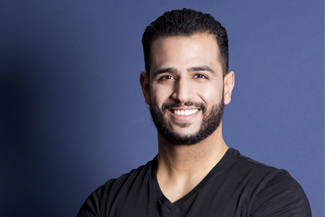 And, with modern braces being as varied as they are, there is now more choice than ever in which brace can be used to get you the smile that you have always wanted!
While many metal braces historically have been far from confidence-boosting in the short term, long term, their results are undeniable, leaving many people with straighter, healthier smiles. While many people assume braces exist solely to treat cosmetic issues, there are a range of secondary health concerns that braces can have a positive impact on, especially if you have more complex misalignments.
At Weybridge Orthodontics, we recognise the secondary issues that often occur when teeth are misaligned. Our orthodontics in Weybridge are targeted to not only straighten your teeth quickly and effectively, but to reduce other issues that you may be experiencing as a result of having crooked teeth. So, if you are looking for a team who know everything there is to know about braces, look to Weybridge Orthodontics!
But what are the health issues that our orthodontics in Weybridge can help to alleviate? Read on to find out.
Supports the jaw
Having misaligned teeth undoubtedly puts additional pressure on the jaw, and can lead to conditions like temporomandibular joint disorder. Also, having misaligned teeth often means that your jawbone is compromised, causing issues with chewing biting and even leading to headaches and migraines.
As our orthodontics in Weybridge gently move your teeth, your upper and lower jaws will align correctly, allowing you to eat, bite and floss without discomfort.
Prevent tooth decay
Tooth decay is a major concern for dental teams and, it goes without saying, that crooked or misaligned teeth have more areas for plaque to accumulate. Also, as crooked teeth are harder to brush, they are tougher to keep healthy, leading to things like tooth decay.
While you may need to attend a hygienist appointment while wearing your brace to ensure your teeth are clean, post-treatment, your teeth will be easier to clean and there will be fewer incidents of decay. Brilliant!
Better nutrition
As previously mentioned, teeth which are not correctly aligned are not as good at biting into or grinding up food. This can lead to consumption of softer, less nutritious foods and problems like acid reflux.
As braces gradually align your teeth, you will be more comfortable with biting into foods like raw vegetables and fruits, and will notice a reduction in gastrointestinal issues too!
Prevents gum disease
With nowhere to hide as your teeth straighten, bacteria which could lead to periodontal diseases are easier to remove, so you will have a lowered risk of developing gum disease.
Better overall health
Plaque and crooked teeth go hand in hand and as excess dental plaque has been linked to heart disease, having a brace fitted could actually improve your overall health. Talk to our team today about which brace is the best one for you!