Do you have crowded teeth? You're far from the only one. Here at Weybridge Orthodontics in Surrey, we have treated many patients with this issue and achieved great results. Overcrowding is not something that you can control, it's a matter of genetics. People who have smaller mouths just cannot accommodate all their teeth without running into a few issues.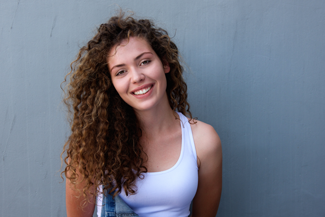 Crowded teeth can be difficult to brush and to keep clean, which makes you more likely to experience difficulties like tooth decay or gum disease. So, you've decided that you want to have teeth that look better and are easier to care for – what are your options? Here is a guide as to what you can expect to choose from.
Invisalign
Invisalign is opted for by many of our patients with crowded teeth, and indeed it is the treatment of choice for orthodontics in Weybridge. It is a treatment that involves using trays of aligners that are made to fit the mouth perfectly; and which gradually move your teeth into the best possible position.
The aligners are changed every few weeks to maintain progress. The great thing about this treatment is that the aligners are clear. Although they are not invisible, they are very subtle and most people will not notice that you are wearing them. It's also possible to remove them, and you should do this for mealtimes – but Invisalign should be worn for the majority of every 24 hours – around 20 hours or so.
Braces
There are lots of different options with regard to braces, and we can help you to choose the best option for your own particular needs. In some cases, the fixed metal braces that you usually associate with orthodontics are going to be most effective in terms of results. However, there are other options that can help to resolve the issue of overcrowding, including the following treatments.
Lingual braces are also known as incognito braces because of their invisible nature. They are very similar in design to traditional braces in that they utilise brackets and wires, with the main difference being that they are positioned behind the teeth. This means that they cannot be seen, but are just as effective at moving your teeth into a favourable position.
Damon braces feature clear brackets which makes them much less noticeable than ordinary ones. They are also known to be self-ligating, which means they don't need to be adjusted quite as frequently as other kinds of braces. Because of this, you don't have as many appointments to attend as you would if you were getting another kind of treatment.
Ceramic braces are designed to be as inconspicuous as possible in that they feature tooth coloured brackets and wires. This means they are very subtle, so you don't have to worry about people immediately noticing that you are wearing braces.
Veneers
In some cases, overcrowding can be fixed using veneers. This can be a means of getting the smile you want without having to commit to a period of treatment for Orthodontics in Weybridge.