At Weybridge's Surrey Braces, we know that many patients want straighter teeth without obvious braces. Incognito lingual braces are one of our most popular options, and we have helped many patients to straighten their teeth with these discreet orthodontic devices.
What are Incognito braces, and what can they be used for?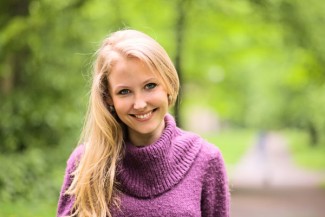 Incognito braces are just one of several discreet orthodontic treatment options available from our Weybridge dental practice. These are metal braces with a big difference: they are lingual, which means your orthodontist will attach them to the rear surfaces of your teeth. This means that they are hidden from view in everyday life, whilst also being one of the best discreet orthodontic devices in many cases because they can correct a wide variety of issues.
Lingual braces such as Incognito work just like standard braces, using wires and brackets to guide your teeth into an improved position. Incognito braces' brackets are custom-designed for your teeth, offering maximum comfort as well as maximum discretion for the duration of your treatment.
The Incognito lingual system used at our Weybridge dental practice was the first fully-customised lingual bracket system created to correct problems with tooth alignment. The brackets, archwires and bonding trays are all custom-made to fit your teeth perfectly, delivering targeted and predictable results – beautifully straight teeth.
If you are interested in treatment with Incognito lingual braces, you should come into our Weybridge dental centre for a consultation with one of our orthodontists. We use the latest 3D imaging technology to create your appliance, meaning that you will know exactly what results you can expect before you start treatment.
After a thorough examination by your orthodontist, they will pay close attention to every detail to ensure that your braces fit your teeth perfectly. For more information about discreet orthodontic treatments, get in touch with our Weybridge dental team today.