As we head rapidly towards 2020, there really is no reason why you should live your life with misaligned teeth that make you miserable. Teeth that are crowded, gappy, leaning in or out, twisted, overlapping or not properly descended can make even the bravest of people self-conscious and reluctant to smile.
You should always try to hang on to your own teeth for as long as possible, and in Weybridge, orthodontics can make a difference to your chances of doing so.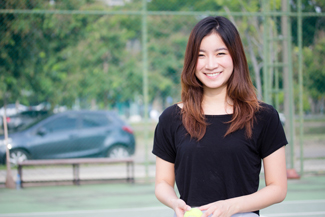 Downsides of crooked teeth
At Weybridge Orthodontics, we know that wonky teeth are also more difficult to keep clean, and the build-up of plaque in nooks and crannies can lead to decay or gum disease and all sorts of expensive treatments later in life, even extractions. When you start to lose your teeth, you start to lose the ability to eat properly. Gaps mean even more loss of self-confidence. They also mean having to spend money on dentures, fixed bridges or dental implants.
The solution
In Weybridge, orthodontics is the name for the branch of dentistry that focuses on realigning the teeth and ensuring that the jaws bite together properly. Realigning the jaws is best done before your child reaches their late teens, when the jawbone hardens. Before then it is still malleable and that is why you see so many young teenagers wearing braces.
Although jaws need to be treated in the early teens, this is not so for misaligned teeth. Teeth can be moved within the jawbone no matter what your age is. Yes, it really is never too late to straighten teeth. All they require is sustained pressure for about 72 hours before the jawbone responds to it by removing the tissue in front of the direction of the pressure and rebuilding it behind the pressure.
Traditional braces use wires strung between angled brackets fixed to the teeth to pull them into place. However, modern aligners can move them by pushing them. With traditional braces, when the pressure wears off the dentist tightens the wires. With aligners, a new one is used.
To find out which more about orthodontics in Weybridge and how it can help you, why not come in for a consultation? Give us a call today!