Have you noticed how much information you subconsciously pick up about someone when you meet them for the first time? Their friendliness, their happiness levels, their character are all assessed, and all from how much they smile and what that smile is like.
This kind of visual information, picked up with thinking within the first few seconds of meeting someone, can make or break the smiler's hopes and dreams. We are all smilers, and it's pretty disquieting to think we can be judged as miserable or unfriendly because we don't smile, and the person judging us is not to know that the reason we're not smiling is simply because we are ashamed of our teeth.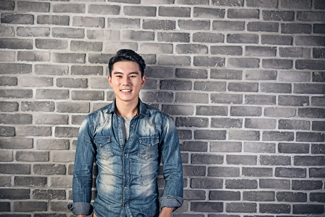 Weybridge Orthodontics can make sure you never miss out on life's opportunities because your smile lets you down.
We offer smilers in Weybridge solutions to crooked, overcrowded or misaligned teeth. Treatments include Invisalign in Weybridge. This is a revolutionary method for straightening teeth without the use of brackets, bands or wires. Instead of the usual braces equipment, Invisalign uses clear plastic trays, rather like mouth guards, to move your teeth into a straighter position.
This method of teeth straightening, sometimes misspelt as Invisaline, has several advantages over the wire and bracket variety. If you associate 'train-track' braces with adolescence, and do not wish to suffer the embarrassment of being seen wearing such equipment beyond teenage years or early 20s, Invisalign in Weybridge could be for you.
The clear plastic trays fit so snugly over the teeth that they almost cannot be seen at all, and do not interfere with speech.
Invisalign trays are removable too, making brushing and flossing as easy as ever, and you can eat whatever you like. Also, at a pinch, you can remove the tray for a few hours for ultra-important business or social events (although you should not make a habit of this).
Invisalign treatments take only about 12 months, instead of years, and are a more affordable option.
Please note, Invisalign in Weybridge is designed for people with mild to moderate misalignment issues. Why not come in for a consultation and find out if it's right for you?