At Weybridge Orthodontics in Weybridge, we believe that optimum oral wellbeing comes from having a mouth and teeth that are free from gum disease and cavities. One way to avoid both is to have straight teeth, which harbour less plaque and work better together. This aspect of dentistry is known as orthodontics. This is an area of dentistry that we focus on.
Simply put, orthodontics is the term for the dental science of aligning the teeth and ensuring the way the upper and lower jaws bite together well.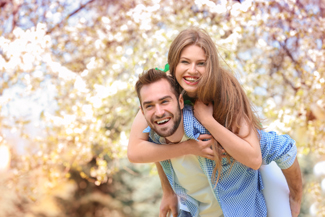 Less decay and gum disease
In Weybridge, orthodontics treatment has great benefits. When you have your misaligned teeth straightened out, you will find them far easier to keep clean with brushing and flossing. This reduces the risk of gum disease and tooth decay.
Less pain
You can also get rid of a great deal of unnecessary pain by having your bite improved. When the teeth do not bite together properly, the pressure of chewing is unevenly distributed. This can lead to pain in the jaw muscle and joint, and even headaches and neck ache.
Orthodontics in Weybridge offers several systems for realigning teeth and balancing out the bite.
Discreet braces
If you don't want anyone to know you are having your teeth straightened, you can have braces fitted to the inside of your teeth. These lingual braces still use wires and brackets to gently move teeth into a new position, but their visibility is radically reduced.
If you need braces on your front teeth, we can also offer tooth-coloured brackets that blend in discreetly with your teeth.
Or you may be suitable for Invisalign invisible braces (often misspelled at Invisaline). This system uses a series of clear plastic trays that fit snugly over the teeth. Each tray represents one step along the trajectory of the teeth to their new position and the pressure from the very thin rigid plastic moves them gently along. The aligners are removable for eating, drinking, cleaning and discretion at important occasions.
Orthodontics in Weybridge is available for both children and adults. Children may have consultations from the age of seven.