If your teeth are wonky or your bite doesn't come together properly, you'll be in need of orthodontics in Weybridge. Getting your braces fitted however is just the first step on your treatment journey. You'll then spend the next few weeks getting to grips with your new braces. Even after this initial adjustment period, you'll need to keep on top of maintaining your braces. At Weybridge Orthodontics, we're here to make your entire treatment journey as easy as possible. So, don't be put off orthodontics in Weybridge; let us help, and follow the advice below: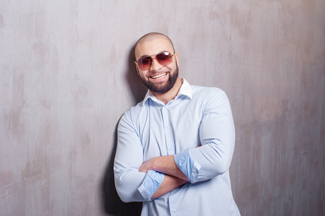 Getting comfortable
Those first few days after you get your braces can be the hardest. You may experience some discomfort. In the first instance, give yourself some time to adjust to the new sensation of wearing braces. If you find that your lips or cheeks are still irritated by your braces, for example when eating, apply some relief wax over the offending bit of your braces.
Occasionally, mouth ulcers develop after braces are newly fitted or adjusted. Apply some topical pain relief gel to the area.
What to do when things go wrong
Try as you might to take good care of your braces, accidents happen and sometimes plain old wear and tear means you may need to get your braces fixed.
If a wire comes loose and sticks out, put some relief wax on it and give us a call. We'll book you in for the next available appointment to trim the protruding wire.
If your brackets become loose, again give us a call. Our reception staff will let you know whether you need to come in to see us before your next scheduled appointment.
If one or several of the elastic bands around your brackets has pinged off, there's no need to worry. We'll sort this out at your next scheduled appointment.
If you are ever in any doubt over what to do with broken or damaged braces, call us as soon as possible. Orthodontics in Weybridge is what we do day in, day out, so we'll be sure to set things right for you and get your treatment back on track.