The use of fixed or removable braces improves the functions and aesthetics of crooked teeth, teeth which contain gaps and crowded teeth. A brace straightens teeth by gradually moving teeth into the correct position using a small force. With many braces you will have to wear a fixed non-removable brace for between one and two years and a dentist will check your braces regularly to make sure everything is going according to plan.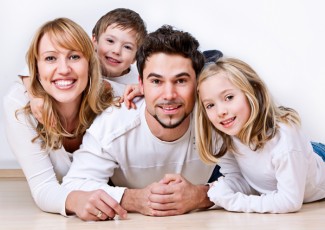 Who can wear braces?
People of any age can wear a brace, and the majority of people are aged around 11 or 12 years old. However, braces are becoming more popular with adults as teeth straightening technology is developed. Discreet, tooth-coloured  or clear braces and aligners in particular are rising in popularity as people are striving to improve their teeth without having to compromise by wearing a metal brace.
What are the options?
Before any teeth straightening treatment is recommended or undertaken, your dentist will do a full x-ray of your teeth and you will decide together what's the best action to take in order to receive the best results. Weybridge Orthodontics offers a number teeth straightening treatments to benefit the majority of patients including: Damon, Essix Retainer and Invisalign. Weybridge Orthodontics says Damon clear is a teeth straightening treatment that has a specific straightening method that allows the teeth to move quickly yet still retaining comfort. Clarity ADVANCED ceramic brackets are braces that have a small frame but the same strength and durability of a standard brace. Invisalign in Weybridge Orthodontics is a removable transparent aligner that can be taken out when eating and looking after the teeth, however it still needs to be worn for 20-22 hours per day. Weybridge Invisalign braces are changed every two weeks by a dentist, this allows certain teeth to be aligned correctly at specifically planned in order to accurately straighten out the teeth.
To find out more about teeth straightening treatments available to you, please visit the Weybridge Orthodontics website https://www.surreybraces.co.uk/orthodontics-teeth-straightening-options-surrey.html call 01932 831 825 for more information or to make an appointment.