Invisalign are one of the leading dental brands for clear aligners and we are pleased to offer them at Weybridge Orthodontics. If you want to have your teeth straightened using a quick and easy system that does not require you to have fixed braces then you may want to choose Invisalign. Weybridge Orthodontics can help you decide if they are the right system for you at a consultation with one of our great team.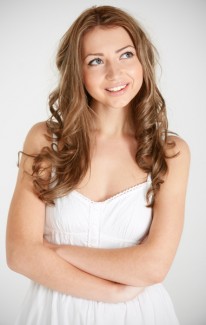 How do aligners work?
Aligners, unlike traditional braces, are not composed of brackets and wires. They are clear, BPA-free plastic trays that fit snugly over the top of the teeth. On the outside they are smooth which is comfortable for the inside of your mouth. On the inside they are contoured to be similar to the pattern of your teeth because your aligners will be specially made for you and sent to our clinic in Weybridge. Invisalign construct them from detailed information and images provided by your dentist taken from you at your first appointment.
The treatment takes place over a few months. As we said, the contours on the inside are similar to your teeth but not exactly the same. There will be subtle differences that are angled to put pressure on the teeth where the differences exists. Slowly, over the course of around two weeks, your teeth will move to fit the shape of your first aligner. When that has occurred, you will swap that aligner at home for the next one in the series which will be slightly different again and the process repeats itself.
The number of aligners you will work your way through depends on the work that you need done but, in any case, the final one will shift your teeth into their optimum position and the treatment is complete. As with all braces, you will need to wear a retainer for a period of time afterwards but this will often only be at night. During the whole process, you will see your dentist every four to six weeks to check on your progress but these visits are likely to be brief.