Invisalign in Weybridge uses modern techniques to correct misaligned, wonky or crooked teeth quickly and simply. Invisalign straightens teeth using a series of near invisible, removable aligners that are custom-made to fit your teeth perfectly. Each aligner needs to be replaced every two weeks assuring that your teeth will move little by little. Your teeth will glide in position slowly and surely with each aligner. This ensures your teeth will gradually move towards the projected final position, creating your dream smile.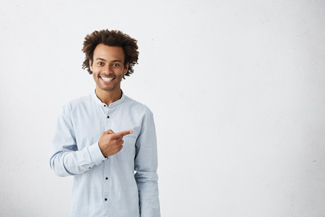 How does Invisalign work?
The first step to starting an Invisalign in Weybridge treatment is to get a consultation with one of our dentists here at Weybridge Orthodontics. The aim of this consultation is to assess the suitability of your teeth for the Invisalign treatment. During the consultation, we will discuss your case in detail to determine if you're a good candidate.
We will then take x-rays, photos and impressions of your teeth, which can then be used to create a 3D image. From these images a precise treatment plan could be created including the prediction of the exact movements of your teeth during your Invisalign in Weybridge procedure.
Your Invisalign braces
Based on a bespoke treatment plan, a series of clear aligners is then created specifically for you. The aligners are made of a smooth, comfortable, plastic and are specifically designed not to irritate your gums like traditional metal braces can do.
It's simple: wear them for around 22 hours a day and remove them only when you eat or brush and floss your teeth. With each set of aligners, your teeth will gradually begin to move into their ideal place. Because they're virtually invisible, even your nearest and dearest won't notice you're wearing them.
How long does Invisalign in Weybridge take?
Invisalign treatment will can vary from person to person. Treatment times vary from anywhere between six and 24 months, depending on the severity of your dental needs. You will need to attend dental appointments here at Weybridge Orthodontics every six to eight weeks to ensure your treatment is progressing successfully.
Your dream smile can be closer than you think with Invisalign in Weybridge.