It is an unfortunate fact that poorly aligned teeth can have a detrimental impact on the appearance of your smile. While modern orthodontics in Weybridge has an effective treatment for this problem, there are many adults who have only recently started considering this as a viable option for improving their smiles.
If this applies to you, it is important to be as informed as possible before you decide about committing to improving your smile with orthodontics in Weybridge at Weybridge Orthodontics.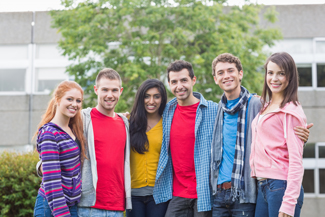 Isn't orthodontic treatment only for children?
There is a common belief among some of our patients that orthodontic braces are only an effective option for children. Luckily, you will be relieved to learn that patients of any age can enjoy the benefits of orthodontic procedures.
For example, it is common for adults who have lost teeth to need braces before they can receive dental implants. This could be necessary when the teeth near the gap are crooked and it is necessary to straighten them before placing the implant.
To know if you are a suitable candidate for braces, it will be necessary for your orthodontist to inspect the health of your teeth and gums. If you are suffering from severe gum disease, you may have to wait until the condition is treated. This is because sickly gums may not be able to support the teeth during the shifting that occurs with braces.
Do they hurt?
You may be under the impression that braces could be painful. Luckily, most patients will only experience mild discomfort during the first few days. In most cases, these issues can be managed easily with over-the-counter pain medications.
After a few days, you will need to return to see one of our orthodontists to ensure your mouth is recovering from the procedure and that the teeth are starting to realign.
Deciding to have orthodontics in Weybridge can be a major decision for any of our patients to make. It is important to be armed with accurate knowledge about each treatment, to make it easier for you to understand what to expect and decide which option is correct for you.
To find out more, speak to one of our friendly orthodontists at Weybridge Orthodontics today.