Invisalign is a very popular teeth straightening treatment that, unlike regular braces, does not use metal brackets and wires. Invisalign in Weybridge is a favourite among adult patients who can have their teeth straightened without changing their lifestyle or compromising their appearance.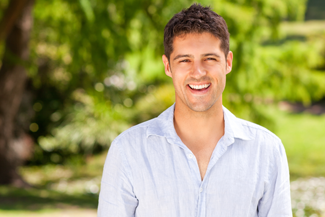 To learn more about what Invisalign in Weybridge entails, you are invited to book a consultation appointment with the dental team at Weybridge Orthodontics. Because it's different from regular teeth straightening methods, there are many things you may wish to discover about Invisalign in Weybridge prior to your treatment.
Invisalign aligners are custom-made
Invisalign aligners are individually made for each patient. This is achieved through the creation of a bespoke treatment plan by your dentist. After pictures and measurements of your mouth are taken, your dentist will send all this information to the Invisalign lab, where your individualised aligners will be created. These aligners will correspond to different phases of your treatment and, as your treatment progresses, you will be asked to move onto the next aligners in the series.
Invisalign is only for responsible people
Invisalign in Weybridge may sound really simple, but in fact, this treatment requires a high degree of self-responsibility. It's true that Invisalign patients don't have to change their diet and can continue brushing and flossing their teeth as they normally would, but they should always remember to wear their aligners for at least 22 hours per day. Forgetting to comply with this simple rule can lead to considerable treatment delays.
Stay in touch with your dentist
It's true that Invisalign patients do not need to visit their dentist for adjustments as often as patients who wear braces, but staying in touch with your dentist is really important. Be prepared to see your dentist consistently for receiving your new aligners and having your teeth checked. If you maintain your appointments, your dentist can monitor your Invisalign treatment closely and detect any anomalies before they turn into full-blown problems.
You will have to wear aligners after the treatment
Another thing to know before you embark on your Invisalign journey is that you will need to wear retainers once your treatment is finished. This will ensure that your teeth will remain straight.