If you have crooked or misaligned teeth, you have probably postponed your appointment to the dentist since you think that unattractive and painful metal braces are the only option. Recent developments in dental care allow patients to straighten their teeth without the hassle of a metal mouth.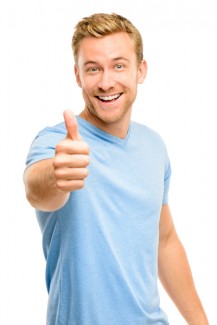 Adolescents and adults usually feel embarrassed to have metal parts in their mouth. If you are looking for a discreet way to straighten your smile in Weybridge, Invisalign should be your first option. Our experienced and highly trained dental team at Surrey Braces will use clear plastic aligner trays to slowly move your teeth into their correct positions in your mouth.
Facing misaligned teeth
Crooked and misaligned teeth aren't just aesthetically unpleasing. If you leave them without proper treatment, they can lead to potentially serious dental health complications. Invisalign in Weybridge is innovative and can correct virtually any kind of bad bite, or crooked teeth.
Gaps between teeth
Gaps can leave your teeth vulnerable to decay and your gums exposed to infection. One of the major benefits of Invisalign aligners is that they can easily bring teeth together and close considerable gaps.
Teeth crowding
Teeth crowding happens when your teeth grow too close together and move each other out of their proper positions in your mouth. Crowding makes proper brushing and flossingal most impossible, thus encouraging gum disease and tooth decay.
The advantages of Invisalign in Weybridge
Metal braces are no longer your only option for teeth straightening. Invisalign trays can be used to straighten your teeth within months. Straightening your teeth with Invisalign in Weybridge is discreet and financially viable.
Wearing the clear plastic trays included in Invisalign treatment will ensure that no one will know that you are under dental treatment unless you tell them.More importantly, Invisalign aligners are easily removable for eating, brushing and flossing your teeth.
Invisalign is a dental treatment that has gained popularity in the UK in recent years. However,it may not work on severe cases, therefore consult your dentist before making a decision.
If you're looking for Invisalign in Weybridge, contact Surrey Braces practice to book a consultation appointment.