Incognito is a very popular teeth straightening treatment that can be used by children and adults alike. Also known as lingual braces because of its position in the mouth, Incognito in Weybridge is as effective as metal braces with an added bonus – it's entirely invisible.
If the thought of traditional metal braces for straightening your teeth is not appealing, you can always book a consultation for Incognito in Weybridge at Weybridge Orthodontics. Our experienced dentists will help you decide if this treatment is the right option for your smile.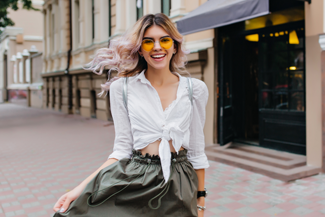 What is Incognito?
Lingual braces were invented in the 1970s but didn't become popular till much later. Nowadays, Incognito is more mainstream than ever and more patients are eager to try this discreet teeth straightening method.
Incognito is a branded type of lingual braces made with nickel-titanium brackets that are customised to fit every single tooth. Incognito uses the same hardware as traditional braces and the brackets are glued to the teeth. However, unlike regular braces, Incognito braces are hidden on the back of the teeth.
The application process for Incognito in Weybridge is virtually the same as with metal braces. Patients may need uncomfortable at first, due to the position of the brackets on the inside of their teeth, but the discomfort will soon disappear.
Incognito braces are customised to fix your unique dental problem – whether it's crooked, gapped or overcrowded teeth. Incognito braces can also deal with more complex dental problems such as twisted and rotated teeth.
Are these braces right for you?
Knowing about the benefits and disadvantages of lingual braces is a great start to deciding whether they are the right treatment for you. Incognito in Weybridge is very discreet, convenient and can treat many different dental problems. However, oral hygiene can become quite challenging with lingual braces.
To make the best decision, book an appointment with one of our accredited Incognito dentists in Weybridge. Not only will we examine your teeth carefully, but we will also advise you on the pros and cons of Incognito braces for your individual case. We are happy to address any questions you may have. To schedule your consultation appointment, call us today.