In recent years, more and more general dentists have begun to offer their patients cosmetic braces to straighten mild to moderate misalignment issues with their teeth. It can seem very tempting to jump in and say yes to getting braces from a general dentist, but there is still good reason to get orthodontics in Weybridge from trained and experienced orthodontists.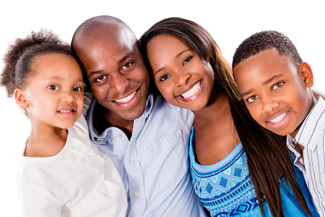 Education and training
Here at Weybridge Orthodontics, our orthodontists have all been through 3 years of postgraduate training in orthodontics, following on from 8 years of study to become general dentists. Some of our orthodontists are also consultants at important dental hospitals, for which they must complete 2 years intensive hospital training. Compare these years of extra training to the few days training needed to become accredited in various cosmetic braces.
Staying abreast of developments
Every dentist has to complete about 20 hours of continuing professional development (CPD) each year. They do this by attending courses. Here at Weybridge Orthodontics, we have taken CPD one step further and set up a peer review and continuing education forum that we call OrthoProgress. As founder members, we can't help but stay up to date with the latest developments in orthodontics.
Equipment
Some dentists are still not really digital, but at Weybridge Orthodontics, we have become completely digitised. This means you can expect to have your teeth scanned and see images of them on a nearby screen, rather than have impressions made from dental putty. Scanning is more accurate and detailed and the results are quicker to send to manufacturers.
Orthodontic therapists
We were one of the first practices in the country to train and set up a team of orthodontic therapists.
Referral dentistry
We are a referral dentist. This means that other dental practices that do not have their own orthodontists refer their patients to us for treatment. We even treat the children of some of our referring dentists.
When you come to us for orthodontics in Weybridge, you know you will be receiving high quality treatment, whether it is NHS or private. Why not book a consultation to get your teeth straightening underway in early 2019?